Bedroom Furniture
Many homeowners wait and decorate their bedroom last, focusing their interior design on living room furniture or other parts of the house where guests spend their time. But maybe it's time for a fresh start in the bedroom by replacing your bedroom furniture with stylish new pieces with a visit to Royal Furniture and Design.
Lounge on comfortable, sturdy bedroom furniture that supports sound sleep or offers great storage solutions in style. Your bedroom can become everything you've dreamed it could be, with fine offerings from leading brands.
With showrooms in Key West, Marathon, and Key Largo, Florida, Royal Furniture and Design has served the Florida Keys since 1984. Locally owned and family-run, we carry a large selection of bedroom furniture from the top brands, including:
Stressless
Tommy Bahama Home
Bassett
La-Z-Boy
Sealy
Sea Winds™ Trading Co
Cottage Creek
Riverside Furniture
Coaster
Tempur-Pedic
Stearns & Foster
Southern Motion
If you need comfortable, quality mattresses, stylish headboards, dressers to hold your belongings, or nightstands for your glasses or the latest book, we can help. Our team at Royal Furniture and Design can help you choose from the best bedroom furniture for homes in the Florida Keys. Whether you're shopping for your vacation home or for your year-round residence, we can help you find a standout piece, or you can select a complete bedroom set perfect for your space.
Bedroom Sets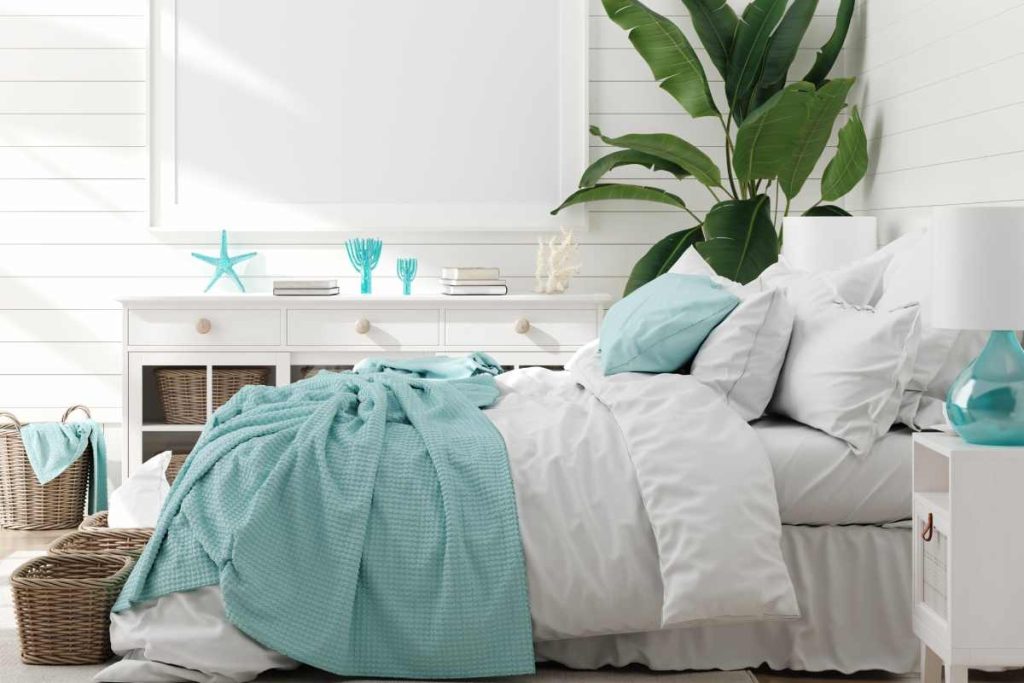 If you desire the look of a matching bedroom suite, nothing does the job like a complete bedroom set. For a fully finished look straight from the pages of a catalogue, bedroom sets are your perfect solution. At Royal Furniture and Design, you can select bedroom sets that include a variety of pieces from the same collection.
Bedroom sets come in dozens of styles, so you can create an aesthetic you enjoy. You can also mix and match pieces from our selection to create your own custom set.
Beds & Headboards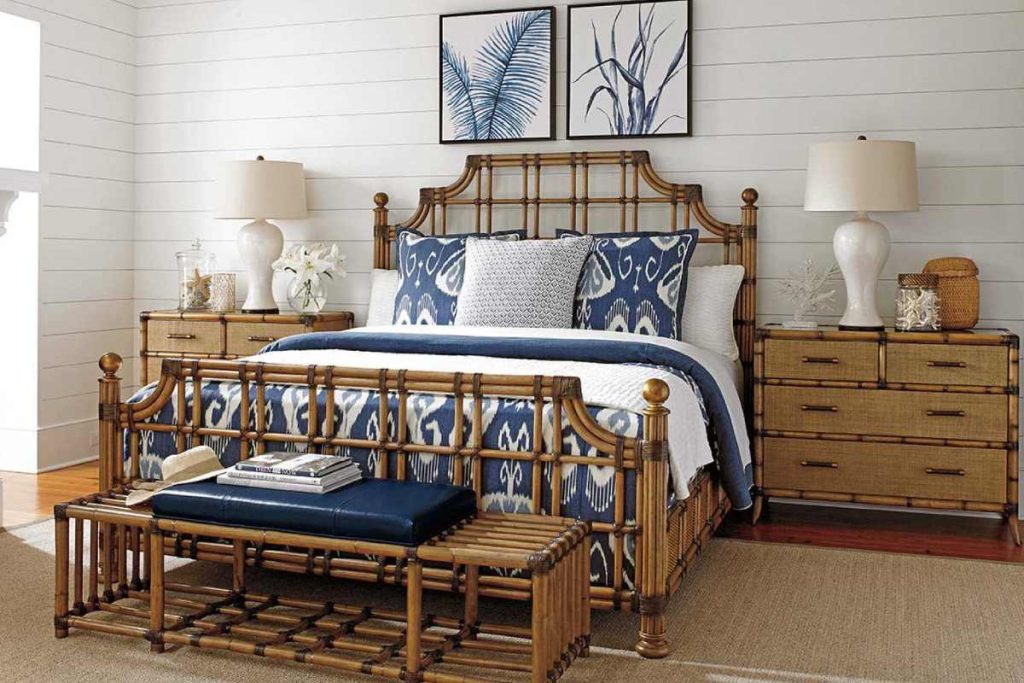 The bed is the foundation of the bedroom. It's where you unwind after a long day, snuggle with the ones you love, and refresh yourself for the next day. That's why you need a sturdy, beautiful bed with the option for both a headboard and footboard, depending on your style or functional needs.
At Royal Furniture and Design, you'll find beds and headboards in a wide range of styles, materials, colors, and sizes in materials that include wood, leather, metal, or fabric. With a little effort, you can set yourself up for your best sleep.
Mattresses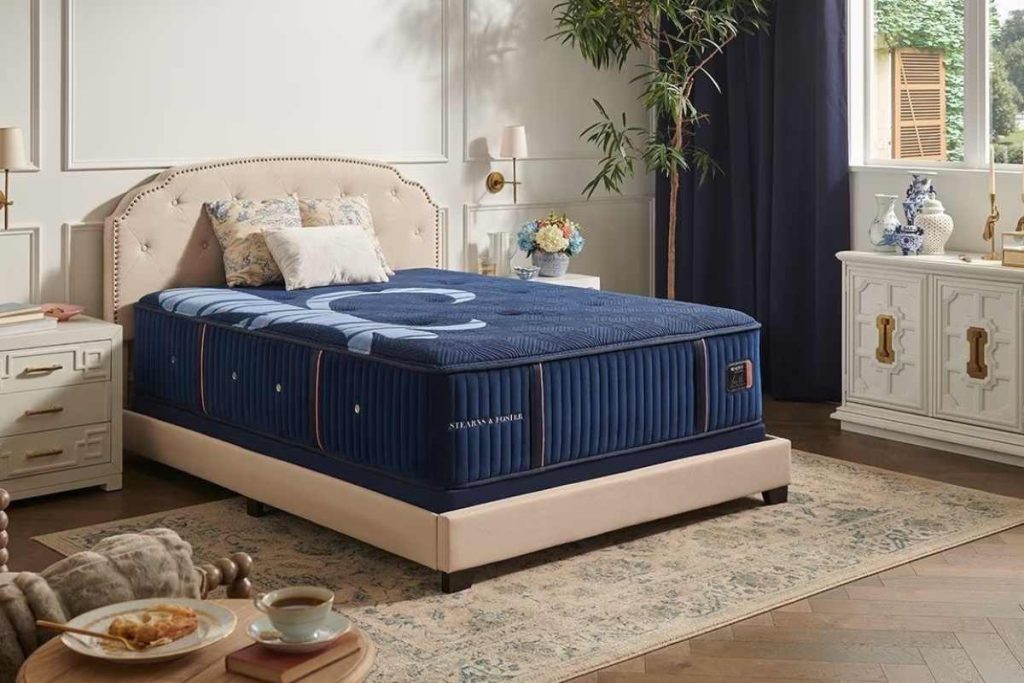 Too many people sleep on mattresses that aren't serving them. At Royal Furniture and Design, we want you to find a comfortable, quality mattress that's perfect for your best night's sleep Whether you prefer a firm mattress, a pillow-soft mattress, or a firmness in between, with options from Sealy, Stearns & Foster, and Tempur-Pedic, you can get the sleep you need to face the day with mattresses that supports your ergonomic needs.
Dressers & Chests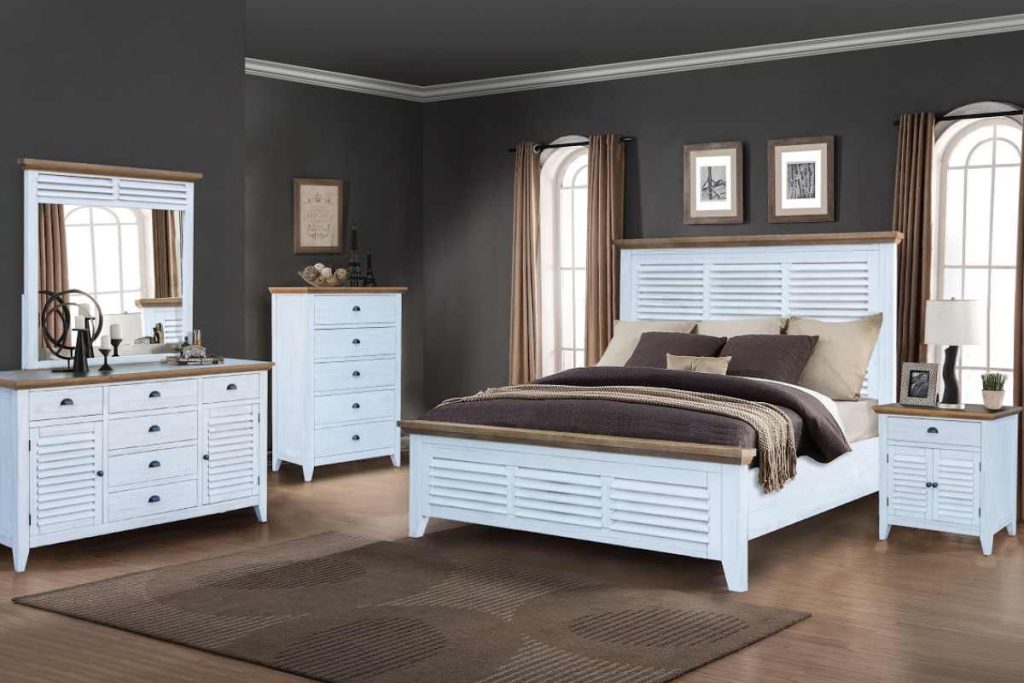 Dressers and chests are storage necessities, particularly if you have limited closet space. They provide ample places for your belongings to keep your bedroom clean and organized and maintain an environment of relaxation. Replace your old furniture with dresser drawers that glide open smoothly and silently, so you can store and use your clothes and items without disturbing anyone.
At Royal Furniture and Design, you can choose from dressers and chests with two to nine drawers, made from wood, hardwood, metal, or stone. Select the colors or stains that fit your aesthetic.
Nightstands & Side Tables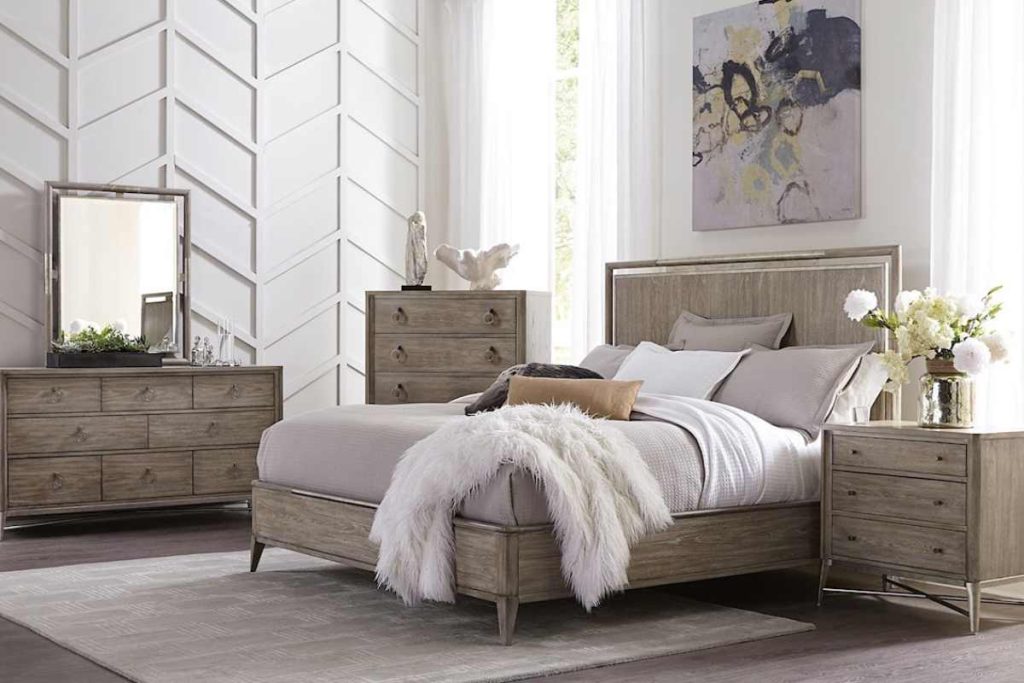 The bedroom isn't complete without a nightstand. These side tables are the perfect place to lay your glasses, charge your phone, put down your book or magazine, or place an alarm clock so you can hit snooze to enjoy a few extra minutes' rest.
Nightstands usually come with one to three drawers, and some have an open shelf for decorative items. Some include a power outlet, so you can easily plug in and charge your devices.
At Royal Furniture, you can choose from a wide range of colors, styles, and materials to find the best nightstands for your bedroom.
Contact Us to Transform Your Bedroom Today
Reclaim your bedroom in style with new furniture that suits your style so you can get the rest and relaxation your body needs. Our team at Royal Furniture and Design can bring your interior design to life so you can rest easy. Our professional staff has decades of experience serving the Florida Keys, and our interior designers can even help you perfect your furniture placement to maximize your space and make it look its best.
Contact us and schedule a free in-home consultation online or by phone. You can also stop by our showroom locations in Key West, Marathon, and Key Largo, Florida.
We serve the surrounding areas, including Stock Island, Big Coppitt Key, Sugarloaf, Cudjoe Key, Summerland Key, Little Torch Key, Big Pine Key, Marathon, Key Colony Beach, Duck Key, Layton, Long Key, Islamorada, Tavernier, Key Largo, Ocean Reef, Homestead, and South Florida to Palm Beach, Florida.
"If you are looking for good quality furnishings and great customer service without leaving the Keys stop by any of the Royal Furniture locations. They go the extra mile to ensure you are satisfied with your furniture buying experience."
Jack L, Royal Furniture Customer
"Great prices and unbelievable customer service! An all around great buying experience."
Stephen P, Royal Furniture Customer
"Finally, an expanded store, variety and quality choices without the drive to Miami. Great service from knowledgeable Royal Furniture associates."
Amy G, Royal Furniture Customer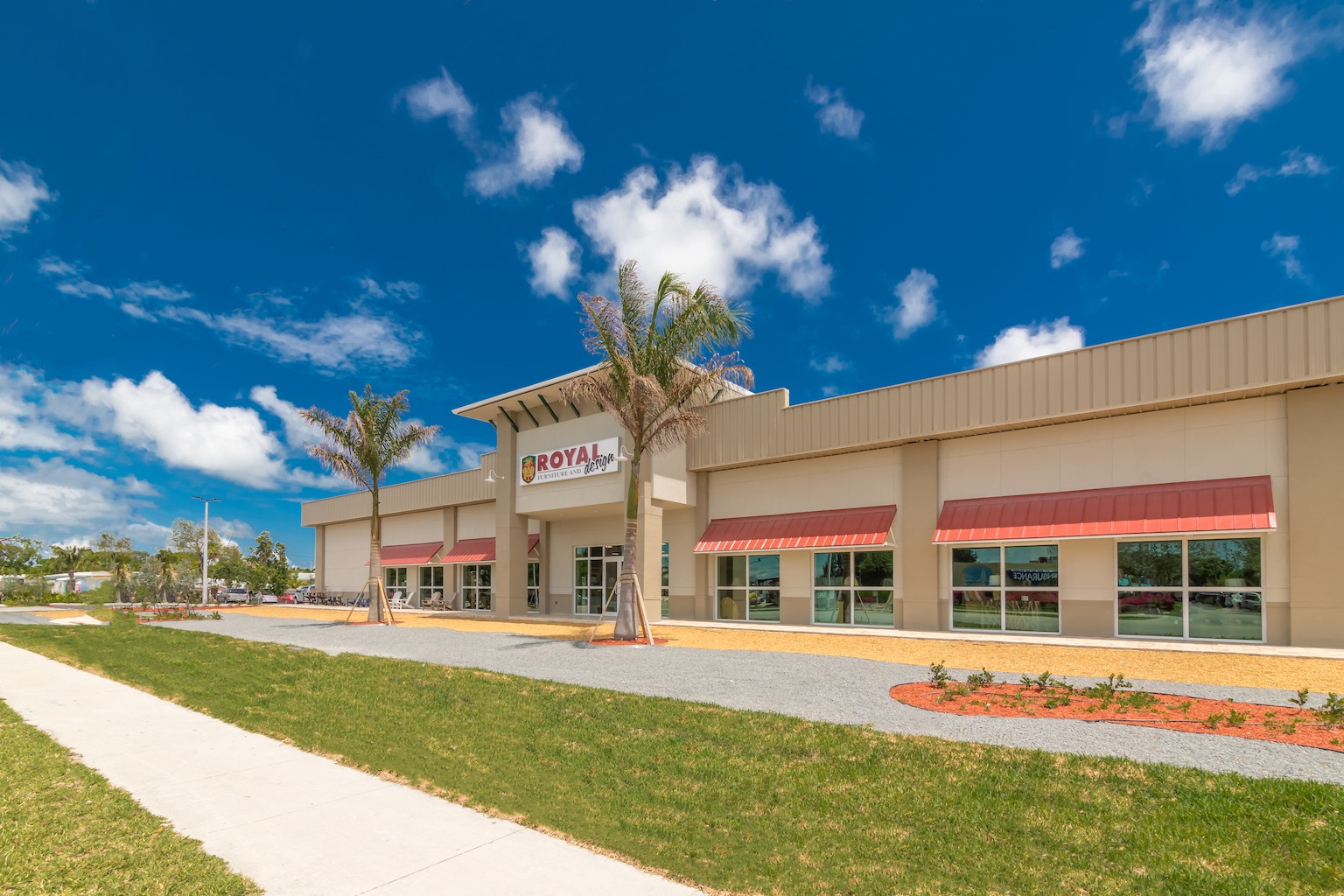 Owned & Operated
Locally
We started with one small store in Marathon, and over the past thirty years, we have expanded to a furniture and complete home design and remodeling company.
Learn More