Total Project Management & One-Stop Shopping.
We have been furnishing and decorating homes since 1984. From flooring to interior design, furniture, and artwork, we do it all, and we can for you too! Let our design team create your dream home.
The interior design of your dream home can feel overwhelming, and we're here to help. Royal Furniture and Design has been creating gorgeous interiors for homeowners from Key Largo to Key West since 1984. You can rely on us for one-stop interior design services, including project management, furniture, flooring, and window treatments.
Are you going away for the summer? Allow our team of contractors and skilled tradesmen to work their magic while you're on vacation and return to a beautifully designed home.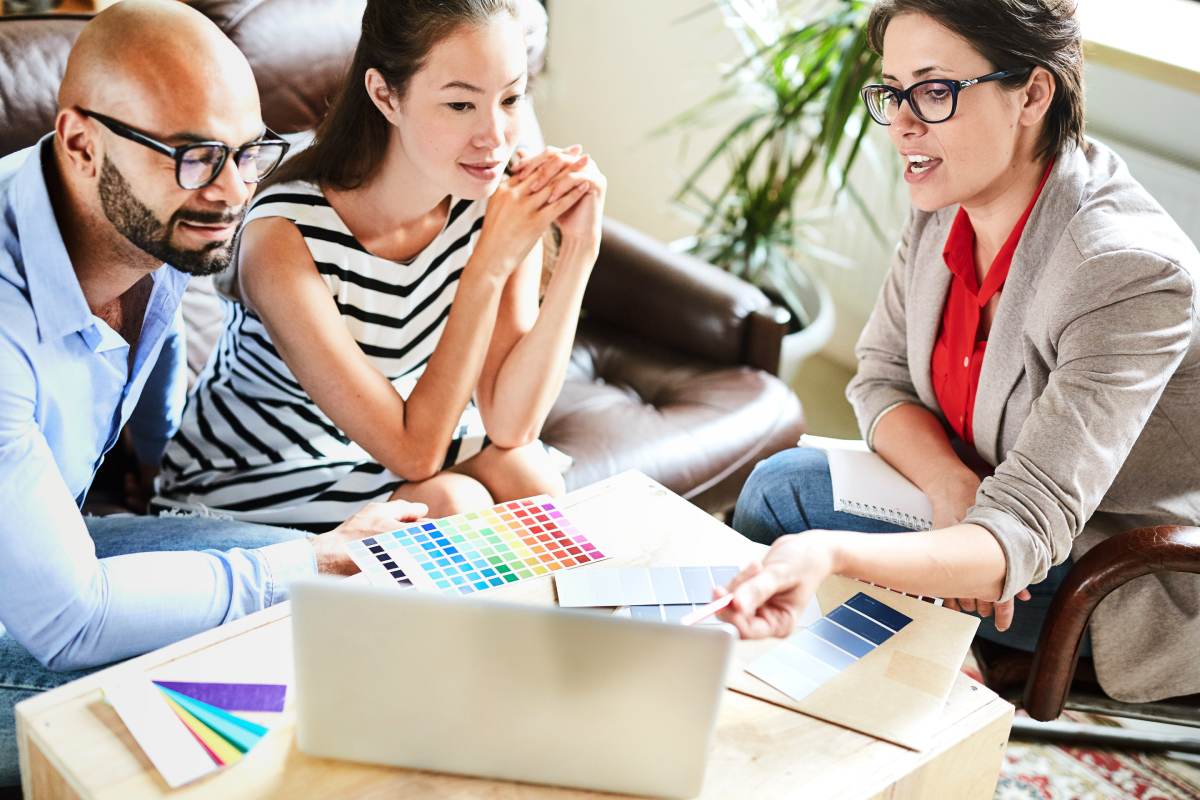 Reasons to Hire a Professional Designer
You will save money. While there is a fee associated with an interior designer, you will spare yourself the costly mistakes of trial and error. Our trusted designer and project management services take the stress out of your hands and make the entire experience much more enjoyable. A designer will also help make sure the project stays within your budget.
You'll also save time. Your designer has experience with every step of the process. This means they will be able to better anticipate potential obstacles and work around them quickly.
You won't be navigating the world of interior design on your own. Your interior designer will help you to hone and discover elements that excite your personal style and bring your ideas to life. The experience an interior designer picks up during their career gives them a keen eye for every space, so you can also rely only on your designer for unique ideas.
The project will be finished. We all know a person or two who embarked on an interior design adventure only to abandon ship before finishing. When you work with a professional interior designer, you can rest easy knowing that they will keep the lines of communication open to ensure your design project is completed in a timely fashion and to your satisfaction.
Interior Design Starts with Space Planning
What is space planning? We're happy you asked! When you redesign your home's interior, you want the final result to be aesthetically pleasing and fully functional. Your interior designer will help you determine the best furniture and decor setups for each space depending on how it will be used. In areas of your home where you will be entertaining, it's important to have sufficient space for traffic flow and more intimate spaces that invite guests to sit and talk.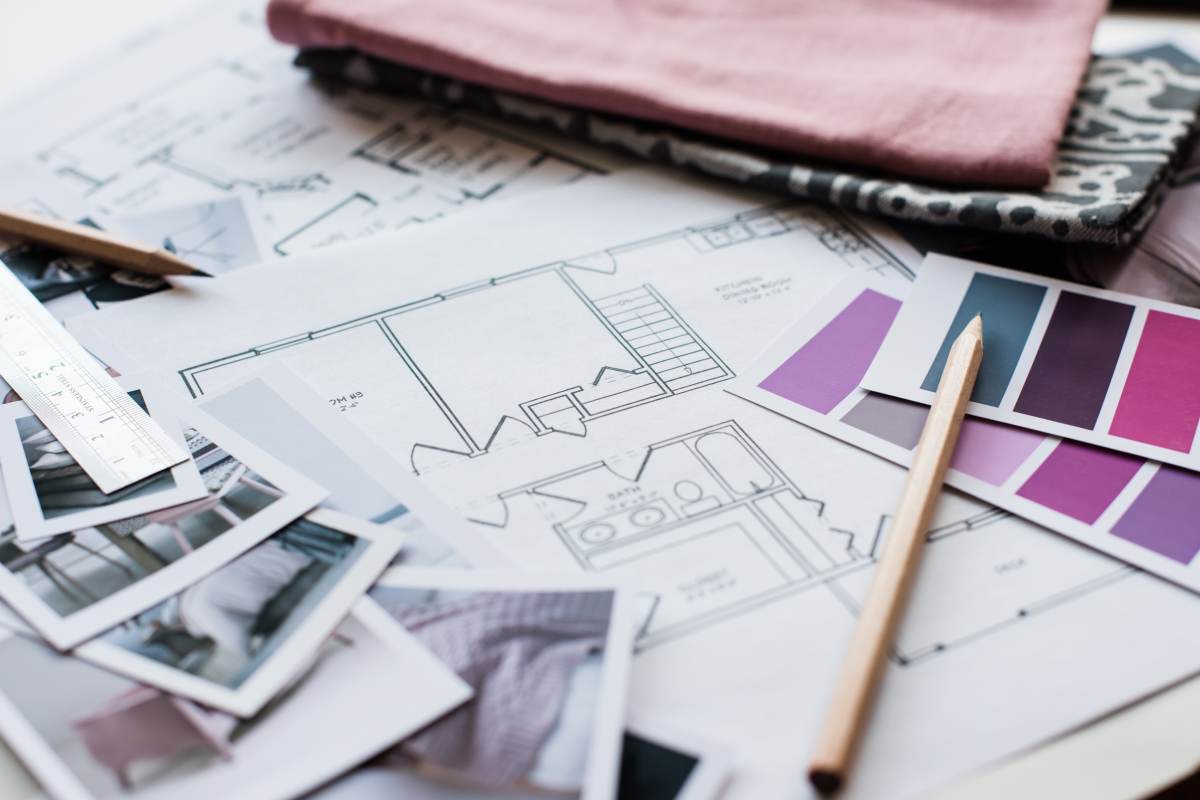 Interior Design Consultation
The consultation process will kick off your interior design project. We're happy to visit your home so we can get the best idea of how we can accommodate your wants and needs. We realize that interior design is never one size fits all. Our interior designers can walk you through the process from start to finish but having your goals in mind beforehand will be helpful. During the consultation, your designer will ask you questions about how you use a particular space and any specific needs you have for it. It's important to speak up regarding details during this time because you want your home's design to directly reflect your vision for it.
Interior Design: More Than Decor
Depending on the scale of your interior design project, your home will need new flooring, window treatments, and furniture. Interior design involves choosing the best furniture for your lifestyle and needs. We carry furnishing options from several popular brands, including Stressless®, La-Z-Boy®, and Southern Motion™. As the largest floor covering retailer in the Keys, we have a nearly endless number of options for carpet, hardwood, tile, and laminate flooring.
Hunter Douglas Window Treatments
You can't forget about your window treatments during interior design. The right blinds, shades, or drapes can enhance the overall look of any room. Key West decor encompasses both the inside and outdoor living spaces, and Designer Solar Shades are ideal for keeping sunrooms comfortable. Faux wood blinds and shutters are a fantastic addition that won't succumb to damage from the humidity and moisture of coastal life.
Interior Design in Key West
When you're ready to work with the best interior designers in the Florida Keys, give us a call. We take our commitment to the community seriously and we sponsor several charitable events each year.
The reviews from satisfied customers speak for themselves, and we'd love to welcome you to the Royal Furniture and Design Family.
Visit one of our three convenient locations in Key West, Marathon, and Key Largo, FL.
We're proud to serve the surrounding areas of Key West, Stock Island, Big Coppitt Key, Sugarloaf, Cudjoe Key, Summerland Key, Little Torch Key, Big Pine Key, Marathon, Key Colony Beach, Duck Key, Layton, Long Key, Islamorada, Tavernier, Key Largo, Ocean Reef, Homestead and South Florida to Palm Beach.
"If you are looking for good quality furnishings and great customer service without leaving the Keys stop by any of the Royal Furniture locations. They go the extra mile to ensure you are satisfied with your furniture buying experience."
Jack L, Royal Furniture Customer
"Great prices and unbelievable customer service! An all around great buying experience."
Stephen P, Royal Furniture Customer
"Finally, an expanded store, variety and quality choices without the drive to Miami. Great service from knowledgeable Royal Furniture associates."
Amy G, Royal Furniture Customer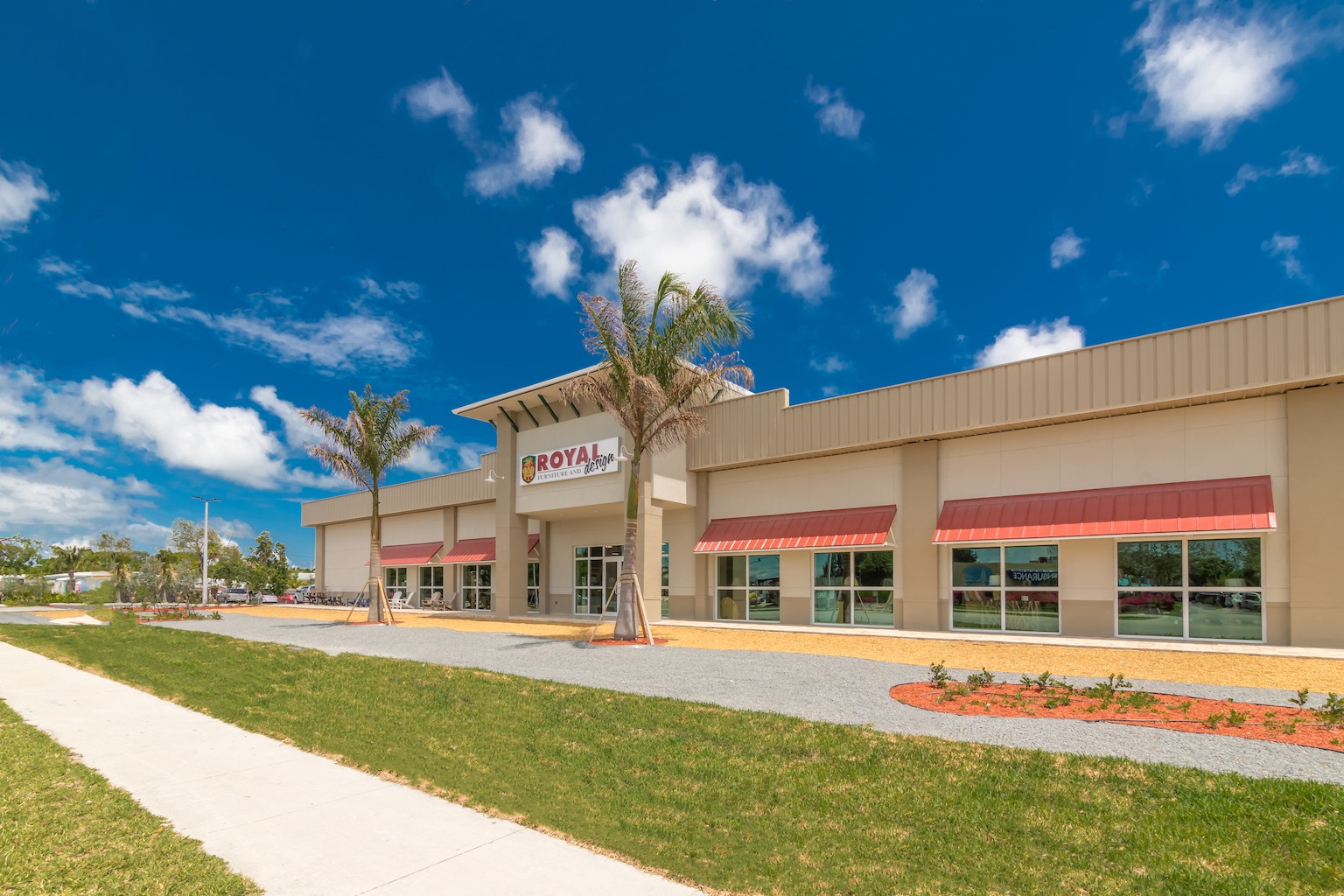 Owned & Operated
Locally
We started with one small store in Marathon, and over the past thirty years, we have expanded to a furniture and complete home design and remodeling company.
Learn More