Custom Blinds, Shades, Shutters & More.
Our experienced sales consultants will visit you in your home to discuss your specific wants and needs and then put together a plan to dress your windows and doors with both style and function in mind.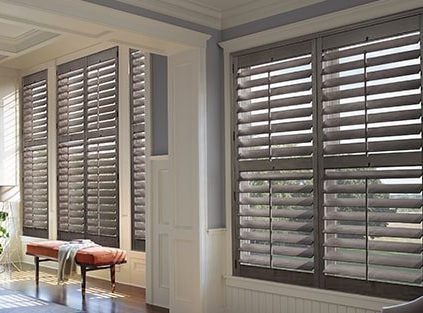 © Hunter Douglas
Heritance® Hardwood Shutters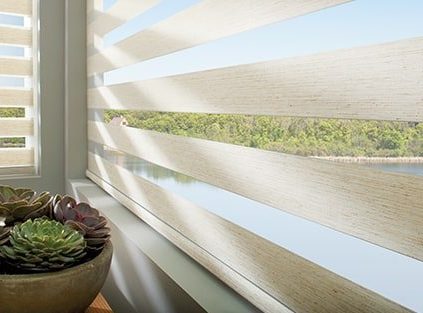 © Hunter Douglas
Designer Banded Shades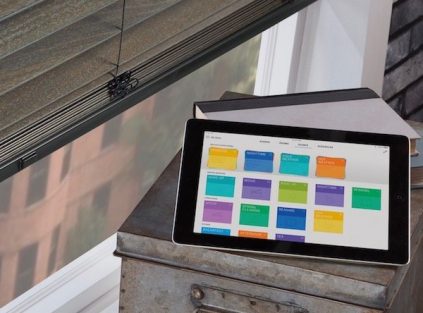 © Hunter Douglas
PowerView® Motorization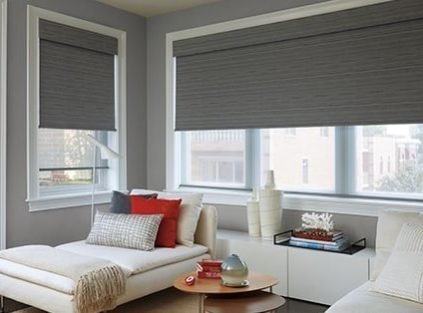 © Hunter Douglas
Designer Roller Shades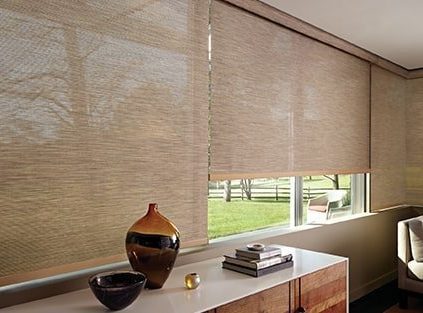 © Hunter Douglas
Designer Screen Shades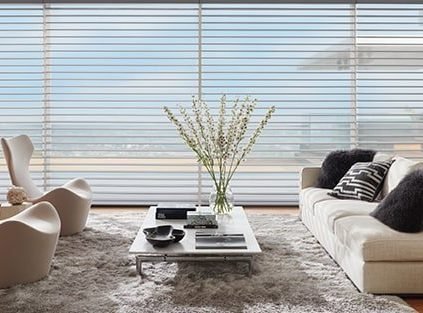 © Hunter Douglas
Silhouette® Window Shadings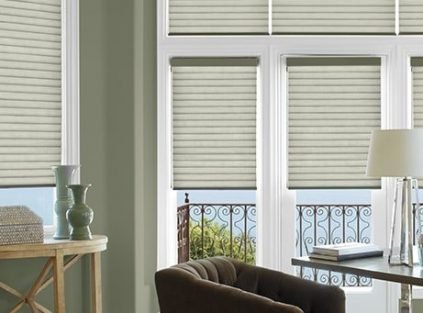 © Hunter Douglas
Sonnette™ Roller Shades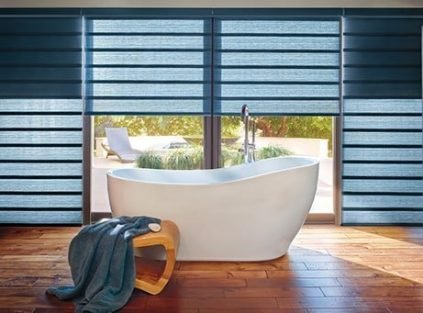 © Hunter Douglas
Vignette® Roman Shades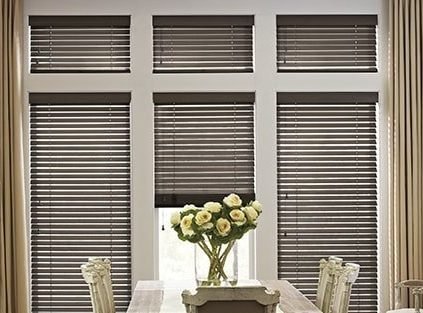 © Hunter Douglas
Parkland® Wood Blinds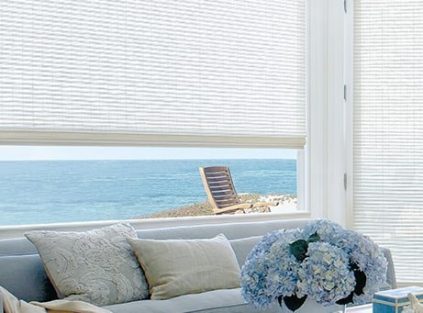 © Hunter Douglas
Provenance® Woven Woods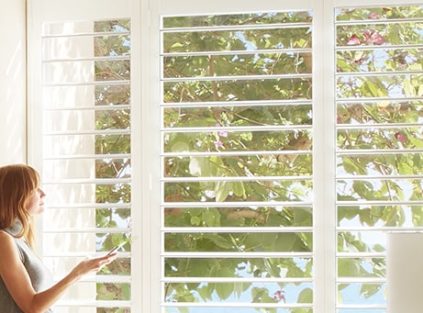 © Hunter Douglas
Palm Beach™ Polysatin™ Shutters
At Royal Furniture and Design, we serve the greater Florida Keys with fine furnishings, interior design, home remodeling, flooring, and custom window treatments. We pride ourselves on carrying top-quality, trusted brands, including one of the leading window treatment manufacturers in the United States, Hunter Douglas. Known for its high quality and innovative product line, we're proud to share Hunter Douglas products including blinds, shades, shutters, drapery, and motorization options with our customers from our showrooms in Key Kest, Marathon, and Key Largo, Florida.
Window Shades from Hunter Douglas
Shades are versatile window treatments that provide superior lighting control. With so many styles, patterns, fabrics, and customization options, Hunter Douglas can match any aesthetic desire.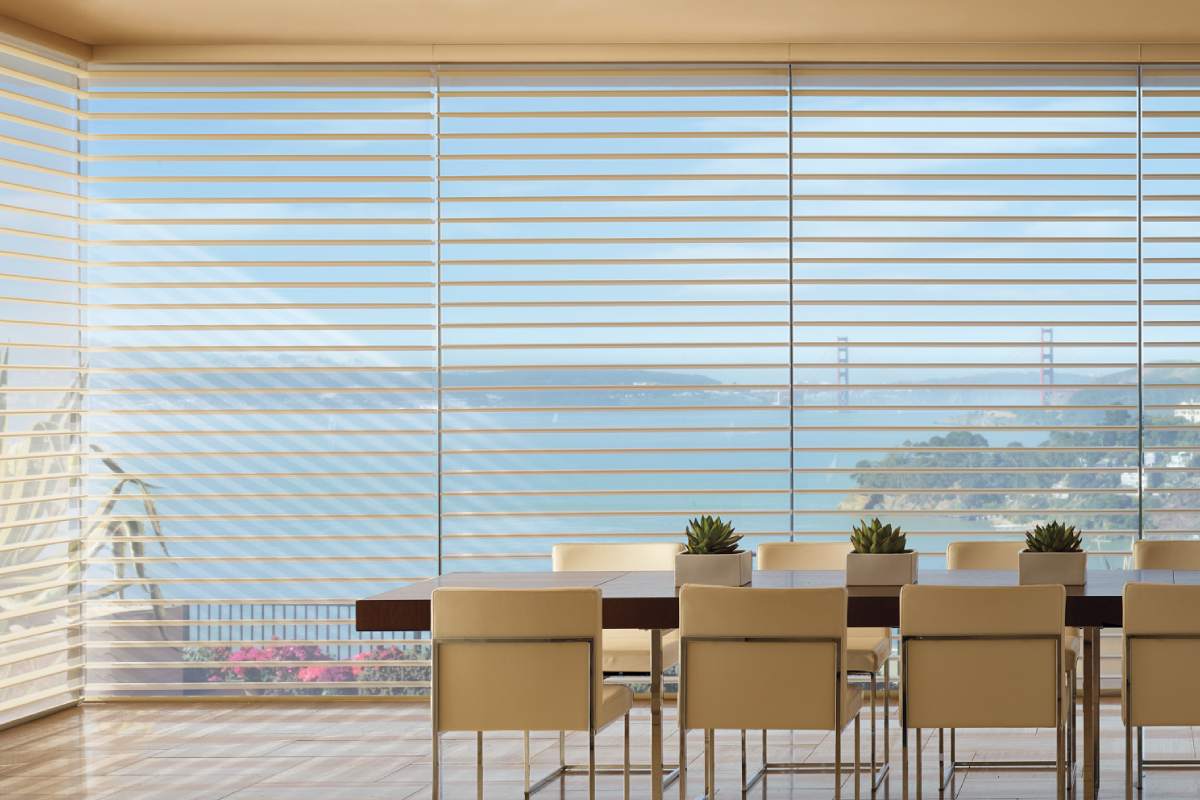 Sheer Shades
For an elegant, light, and airy look, try the Hunter Douglas sheer shade collection. Fully adjustable, these shades are an innovative hybrid, giving you the functionality of blinds with the look of a fabric shade. They diffuse light and protect you and your interior from UV rays.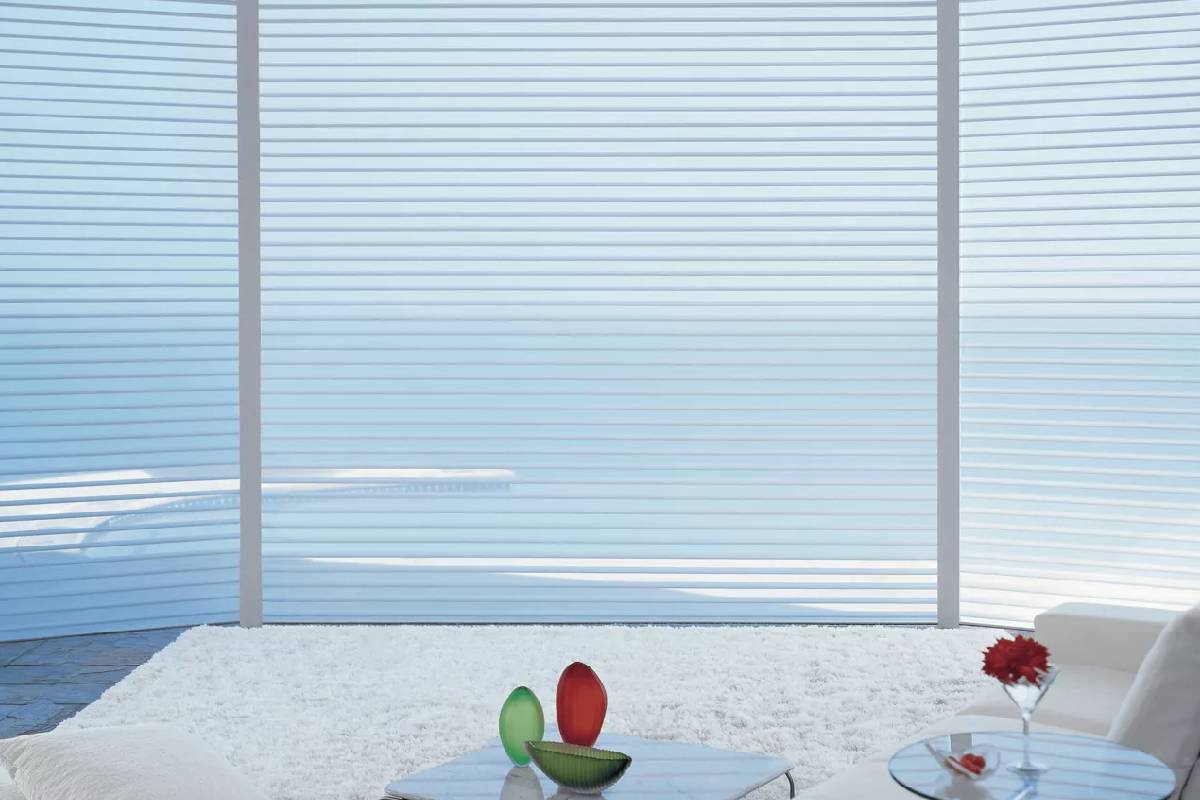 Roller Shades
Perfect for contemporary or traditional style, Hunter Douglas roller shades offer minimalism and ease of use. These shades come in a variety of opacities, textures, and fabrics for a translucent look or blackout opacity.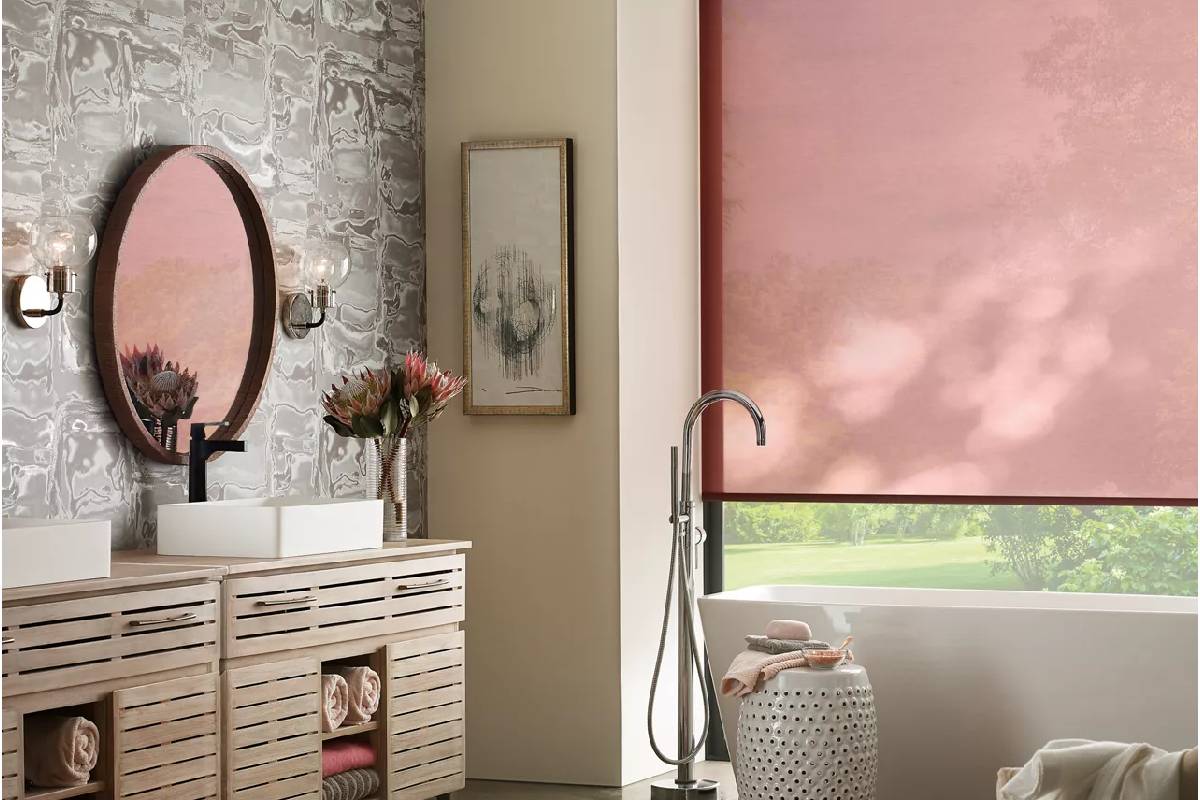 Cellular Shades
Keep your home cooler in the summer and warmer in the winter with Hunter Douglas Cellular Honeycomb Shades. These shades are the ultimate in energy efficiency and even improve room acoustics.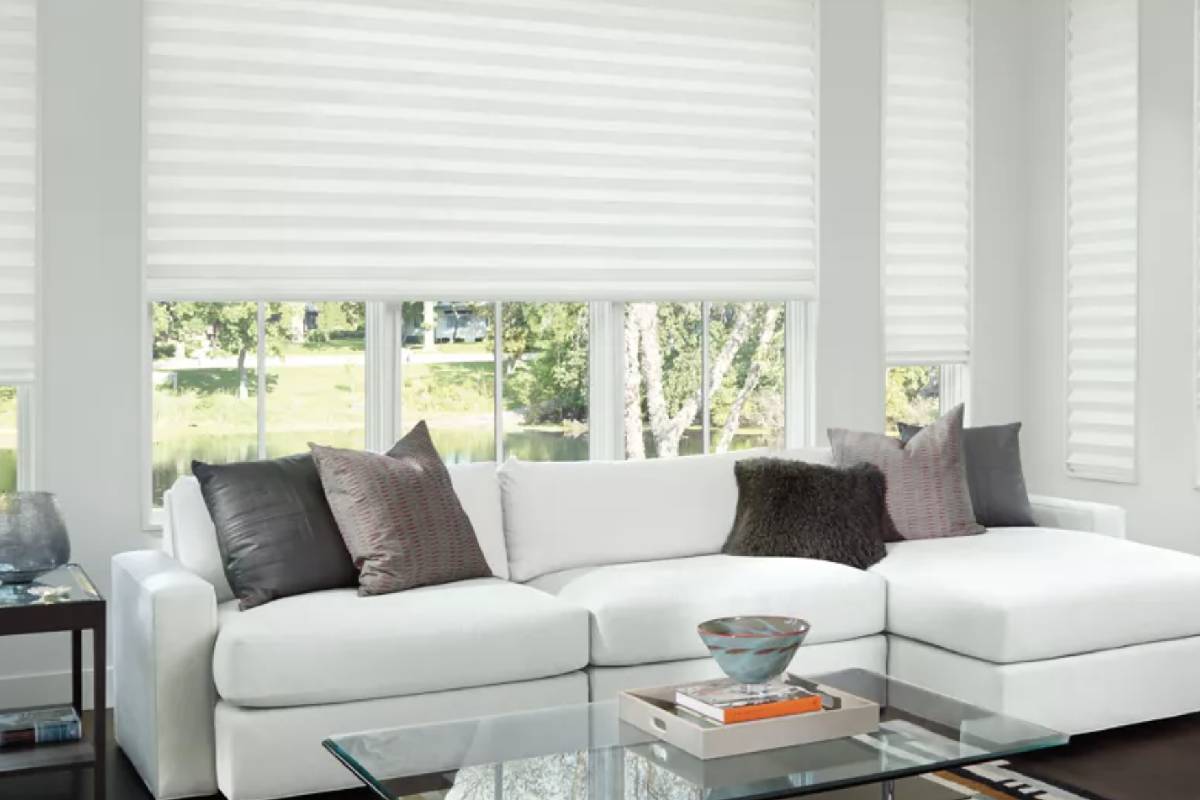 Roman Shades
A timeless and modern window treatment, Hunter Douglas Roman shades offer contemporary flair with a traditional twist. These shades are elegantly tailored and energy efficient.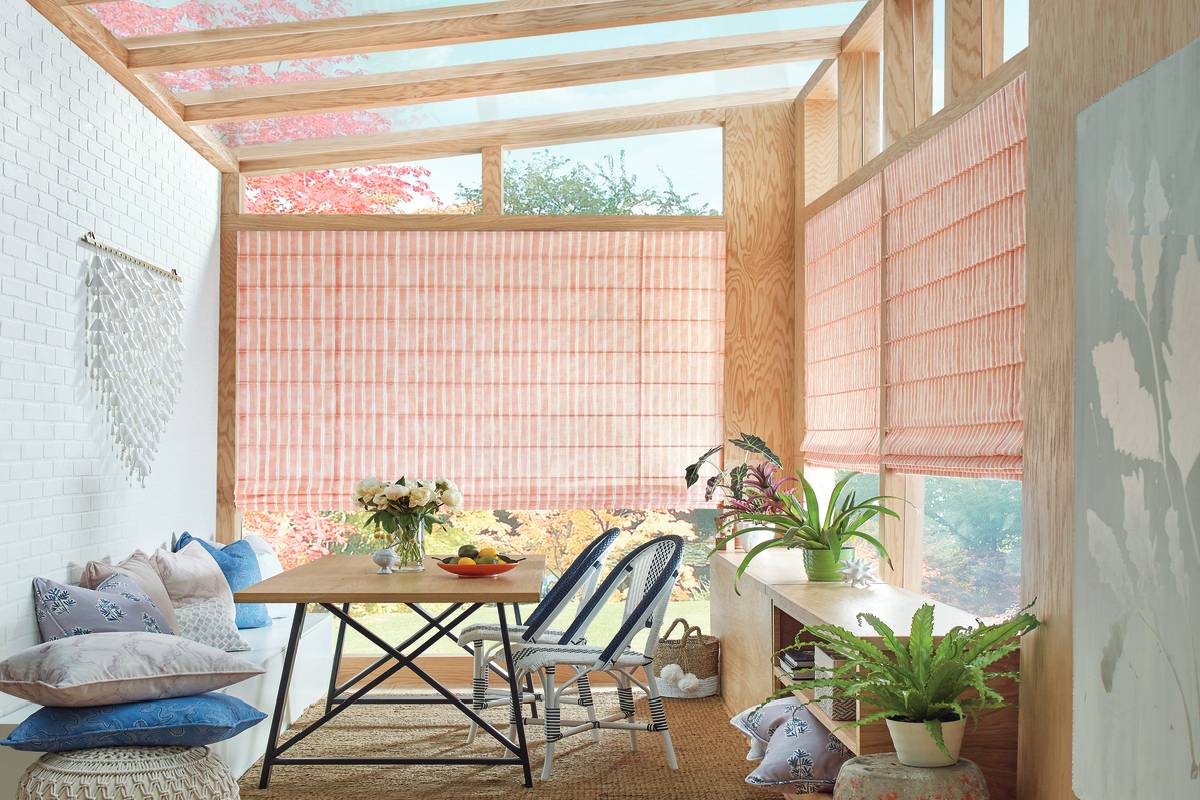 Woven Shades
Environmentally friendly and versatile, Hunter Douglas woven shades are handcrafted, sustainably sourced, and available in a wide range of designs from tailored and elegant to rustic and casual. These shades offer energy efficiency and sound absorption.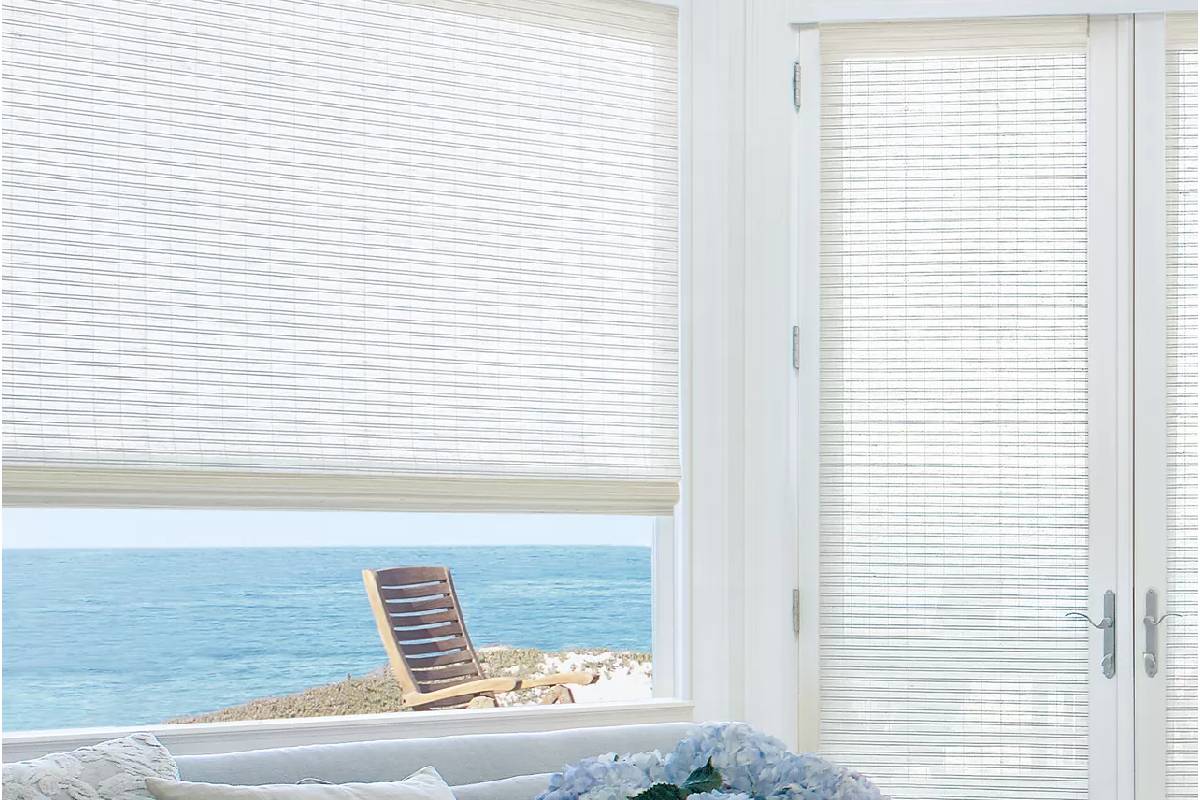 Vertical Shades
Vertical shades provide great light control allowing for clear visibility and ultimate maneuverability. Hunter Douglas vertical shades are available in a variety of colors, styles, materials, and textures to fit seamlessly into any aesthetic.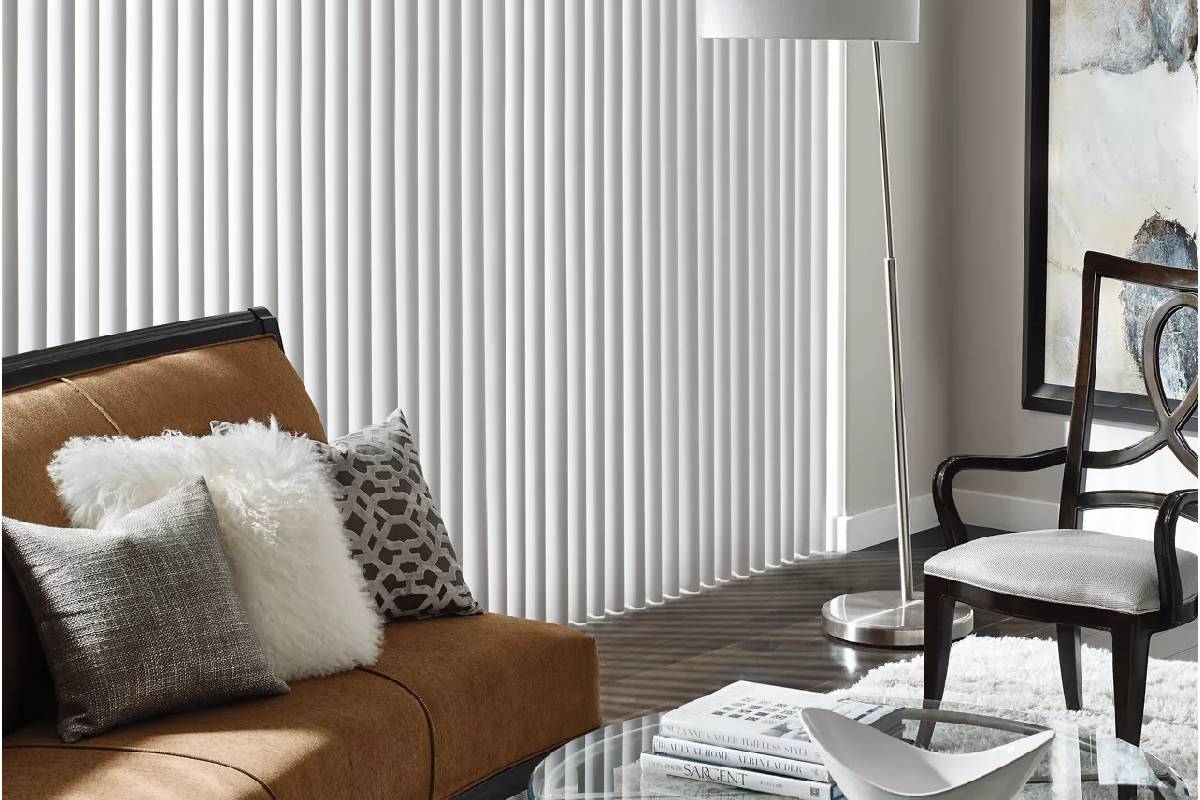 Shutters
Shutters offer insulation against cold, heat, and noise while adding architectural finish and value to your home or office space. Hunter Douglas offers the ultimate in privacy and sustainability while providing sophistication and timeless style.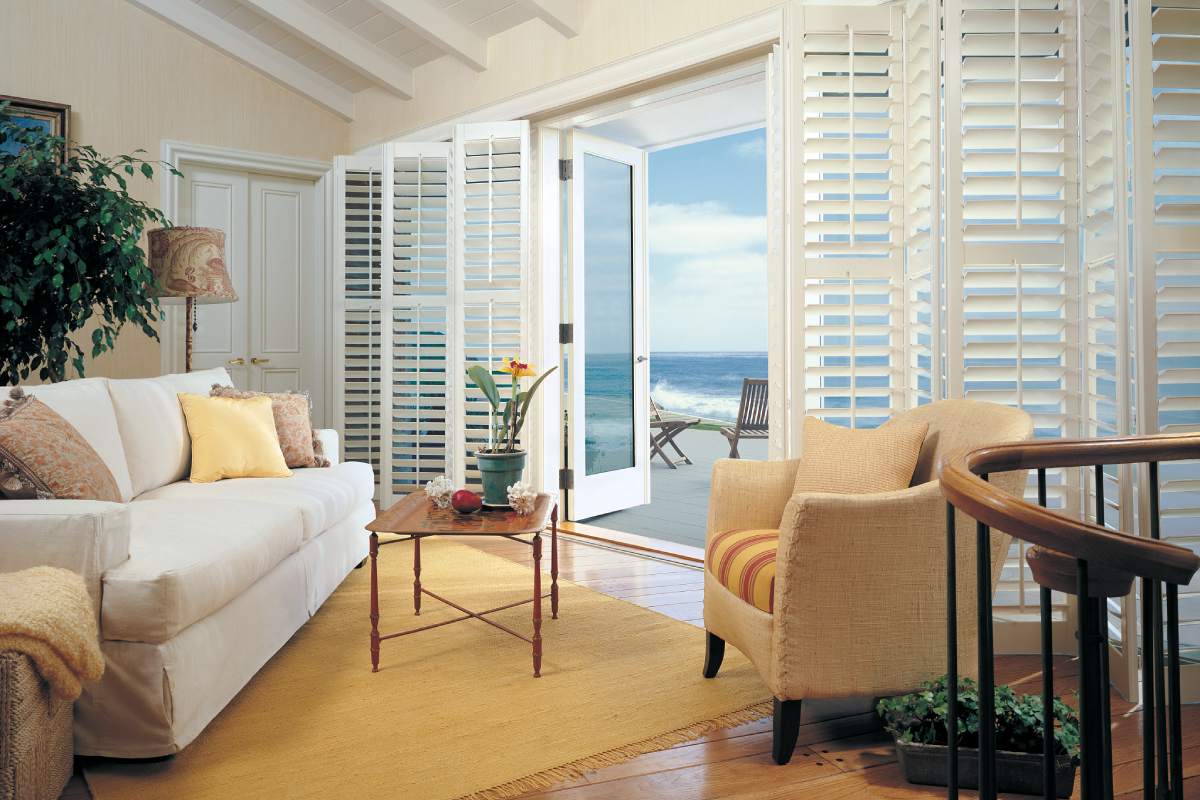 Wood Shutters
For classic style that endures, try Hunter Douglas wood shutters. Harvested from responsibly managed forests and crafted from 100% natural high-quality hardwood, Hunter Douglas ensures durability and reliability with each hand-crafted shutter. These shutters are available in custom paints and stains to help you achieve a truly personalized look.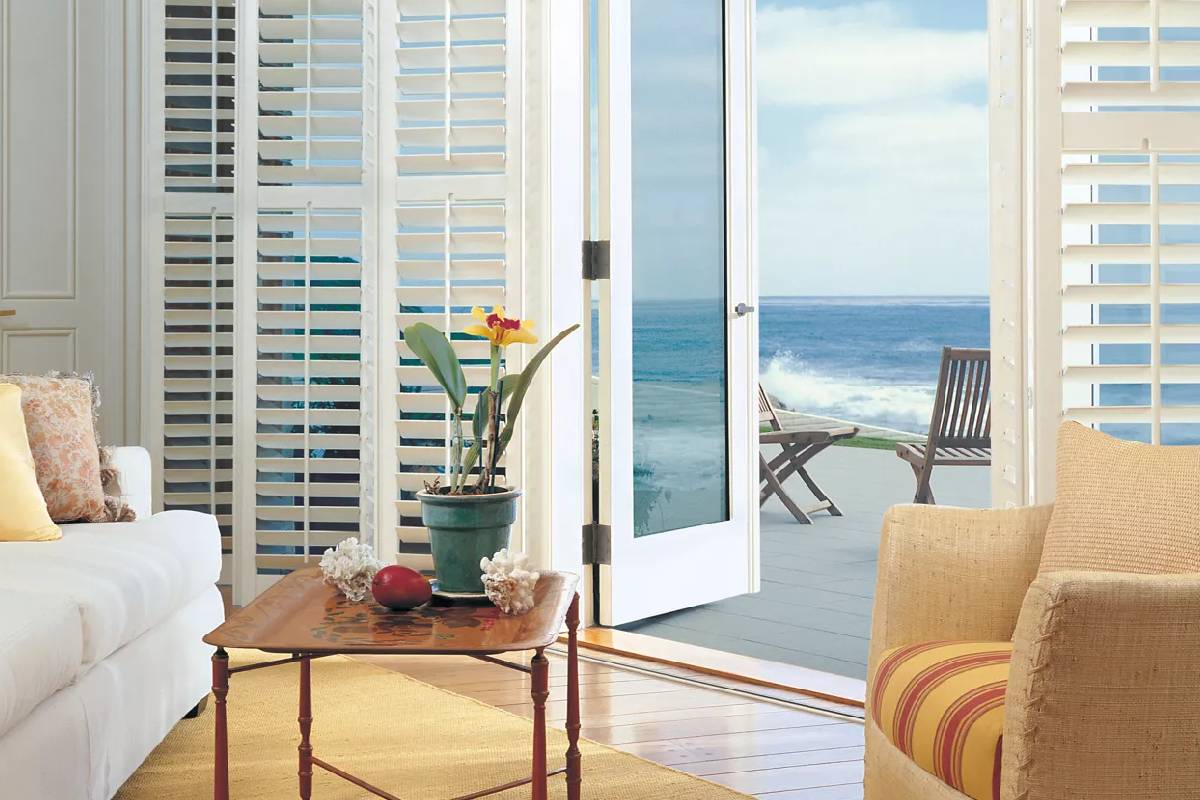 Polysatin™ Vinyl Shutters
Built to withstand intense sunlight and moisture in hot and humid climates, Hunter Douglas vinyl shutters offer UV and water resistance. Guaranteed by the Hunter Douglas Palm Beach Promise™, these shutters will not warp, crack, fade, chip, peel, or discolor.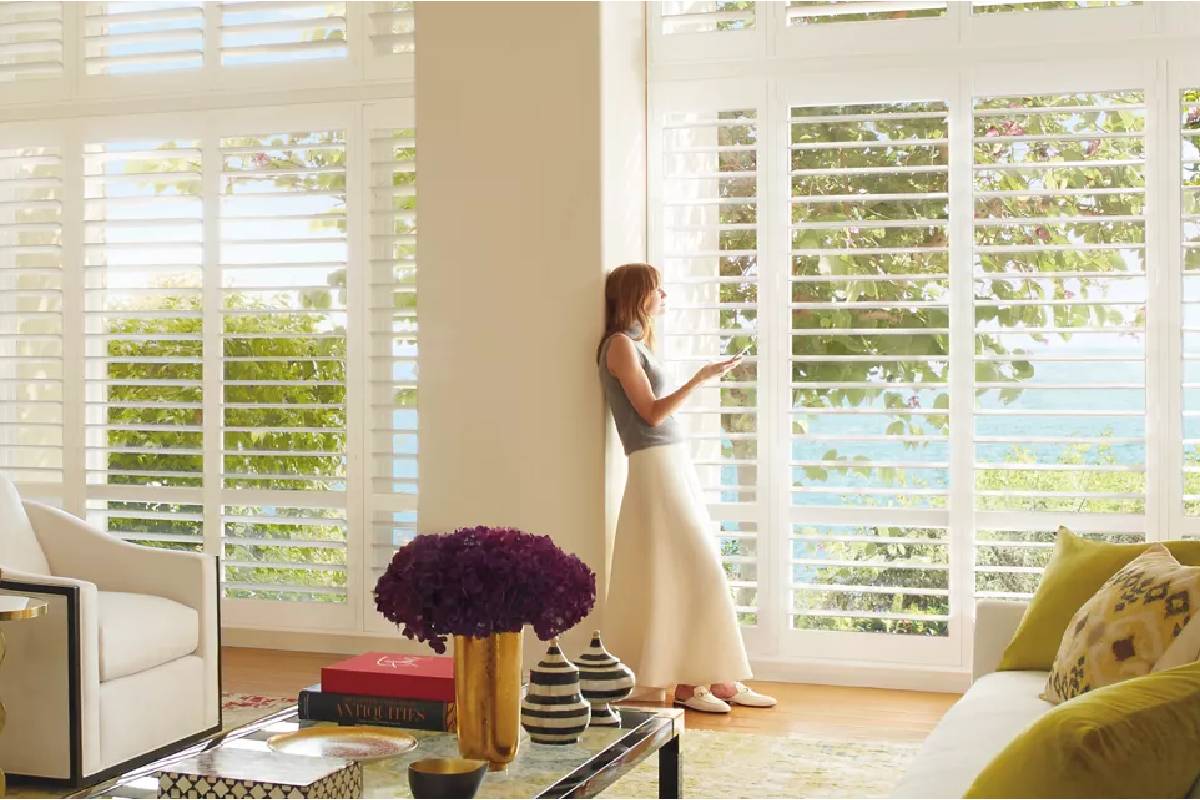 Composite Shutters
Composite shutters provide the rich look of hardwood, with added strength. Hunter Douglas hybrid shutters combine the look of genuine wood with the durability of composite materials that can take wear and tear.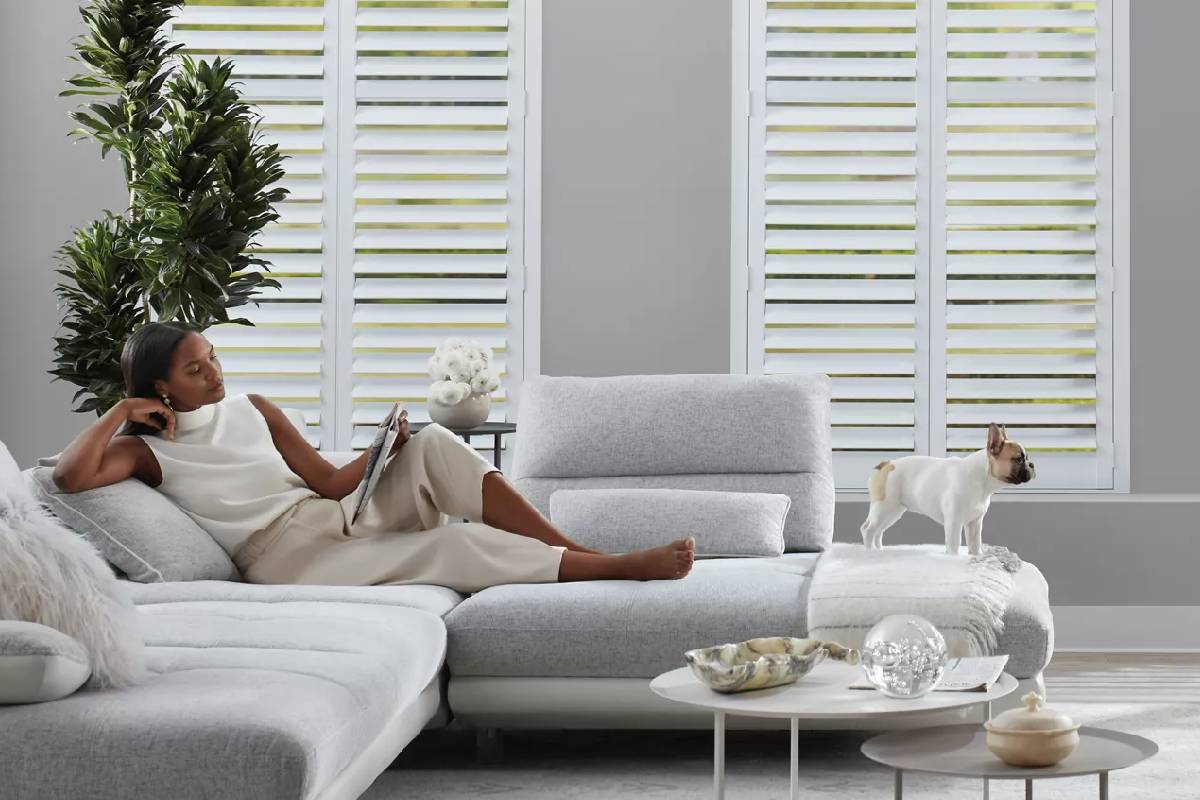 Blinds
Blinds can quickly enhance your décor. Hunter Douglas blinds selection offers a variety of versatile colors and slat sizes, making them a standout choice among window treatments.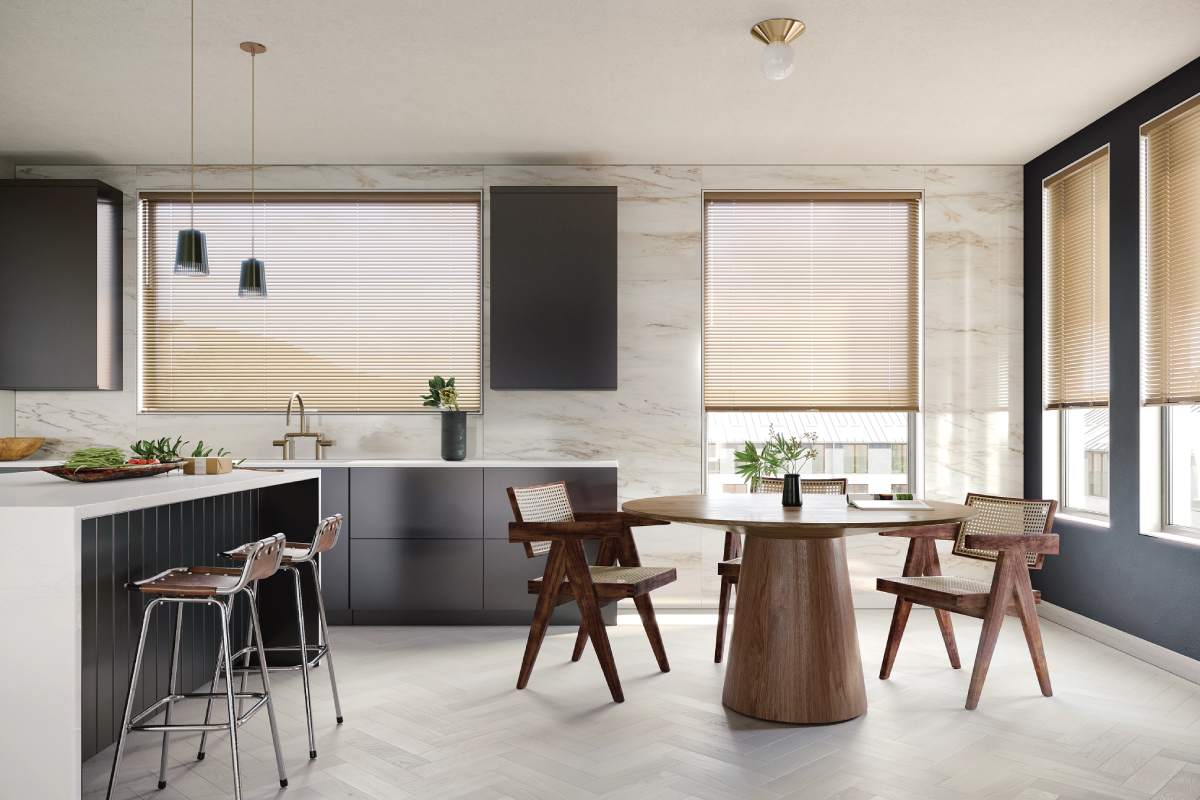 Wood Blinds
Real-wood blinds add warmth and finish to any room. Hunter Douglas wood blinds are sustainably sourced, high-quality real basswood, delivering light and privacy control with rustic, classic, and traditional style.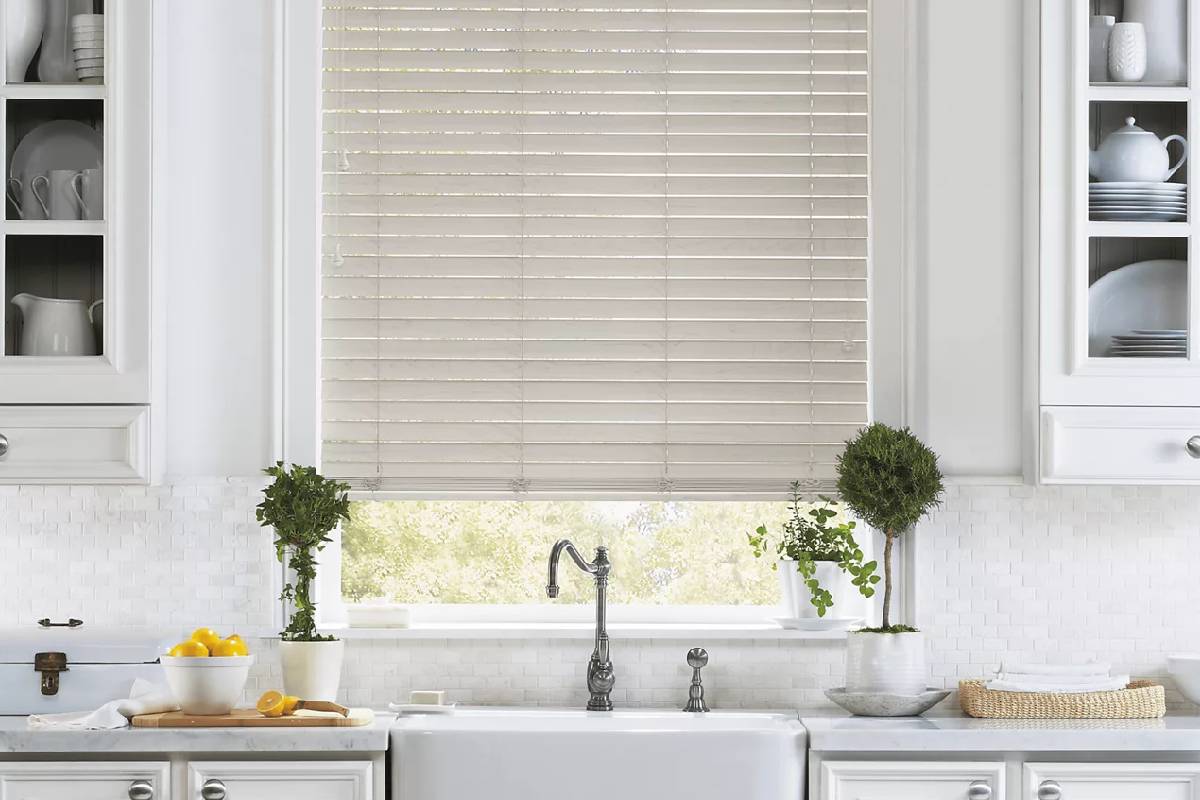 Metal Blinds
Metal blinds provide a sleek and streamlined sense of sophistication to any space. Available in a variety of styles and colors, Hunter Douglas metal blinds offer durability ideal for high-traffic areas.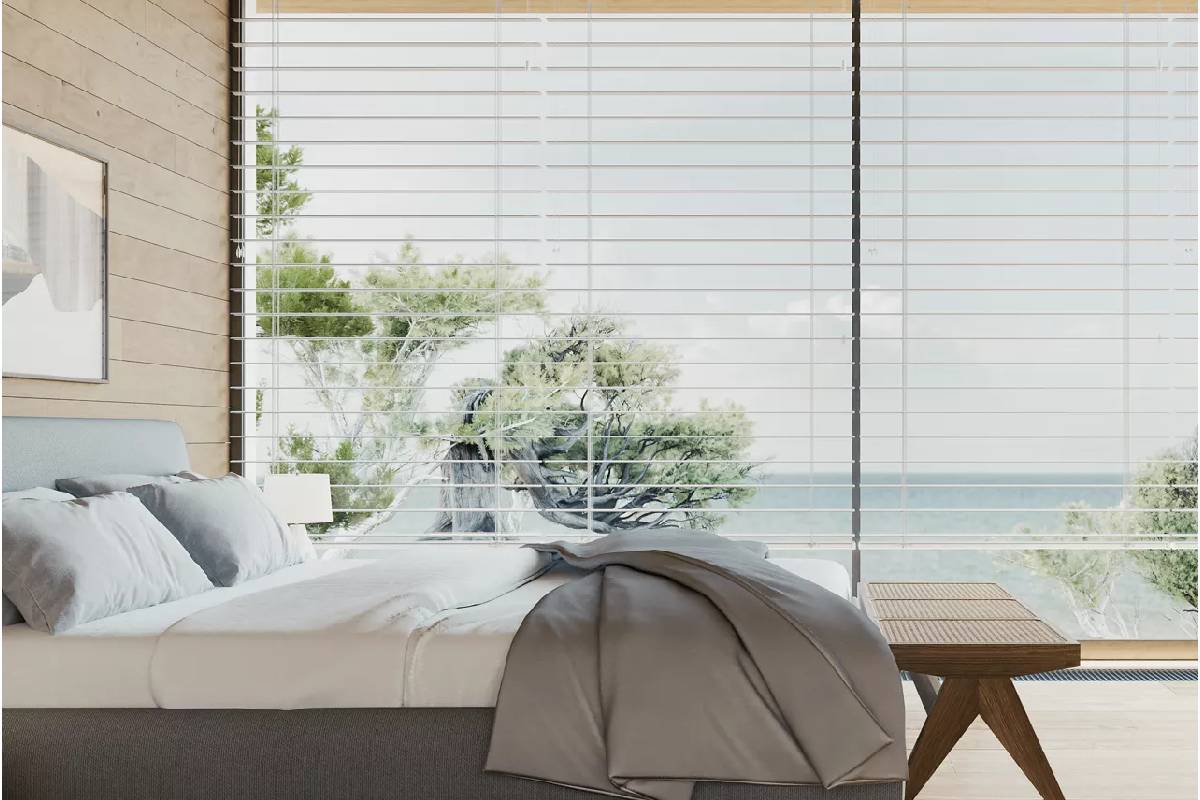 Vertical Blinds
No matter the style or aesthetic, vertical blinds are ideal for tall windows and patio or sliding-glass doors. Hunter Douglas vertical blinds are available in an extensive selection of materials, fabrics, colors, and styles. They are fully customizable to meet your needs, including motorization with a variety of control options.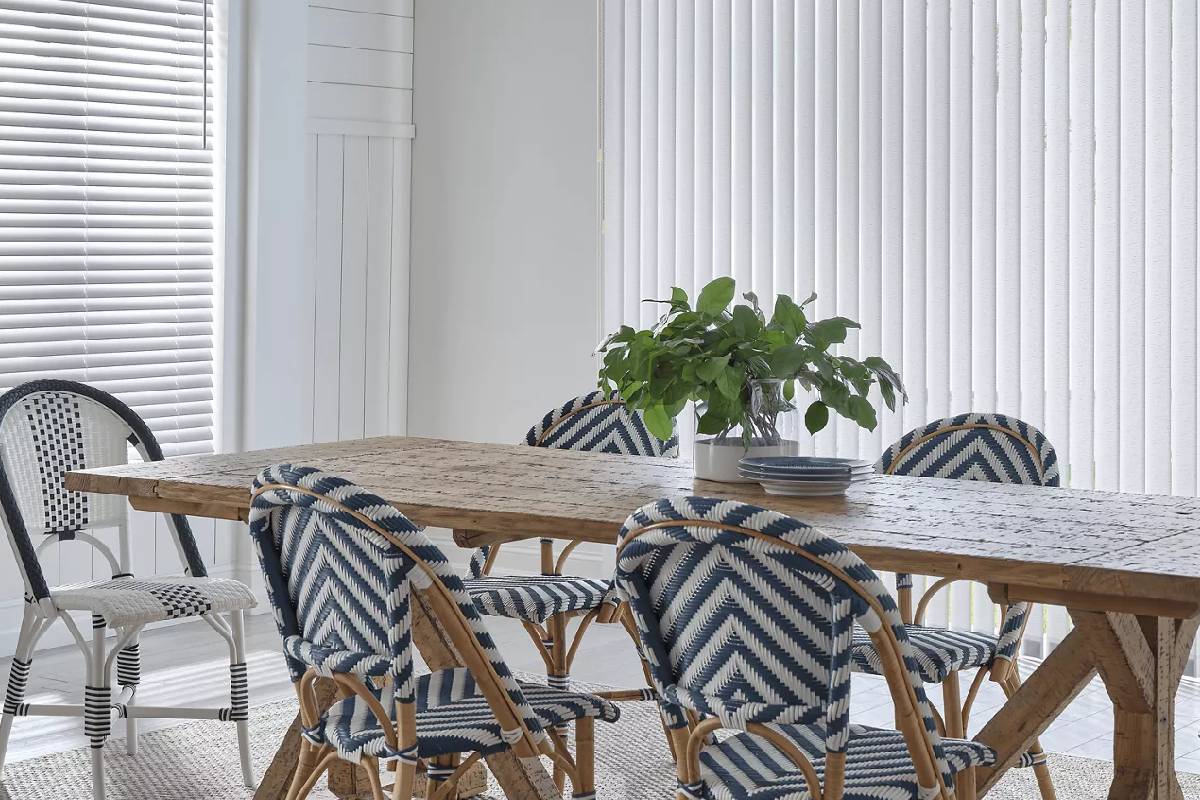 Drapery
Drapes offer sophistication and luxury. Hunter Douglas drapery fabrics are stain-resistant and provide UV protection. This collection is perfect for layering and will help you set an elegant tone.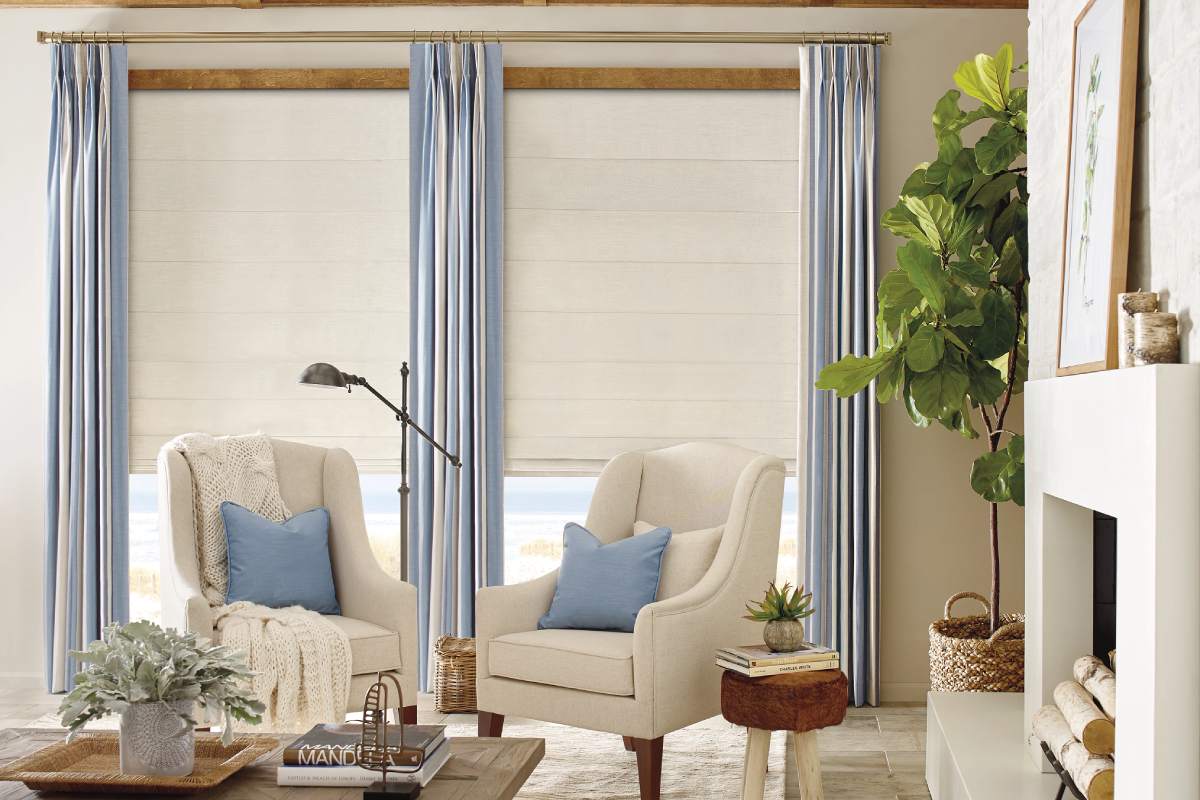 Custom Drapes
Custom drapes bring a signature look to any décor. Hunter Douglas custom drapery offers exclusive fabrics designed by featured artists. This collection is available in a variety of styles, liner opacities, and features custom hardware finishes.
Sheer Panels
Sheer panels offer the elegancy of drapery while filtering light with a soft glow. Available in a in a variety of high-quality, exclusive fabrics, Hunter Douglas sheer panels provide UV protection with light and privacy control.
Woven Wood Drapes
For an artisanal feel, woven wood drapes bring texture and organic style to any space. Hunter Douglas woven wood drapes are handcrafted from sustainable sources and provide durability, privacy, and flexible light control.
PowerView® Automation
Whether it's shades, shutters, or blinds, updating your window treatments with motorization adds convenience to any aesthetic. The Hunter Douglas PowerView® Automation system provides awarding-winning performance and offers a variety of control options for your window treatments.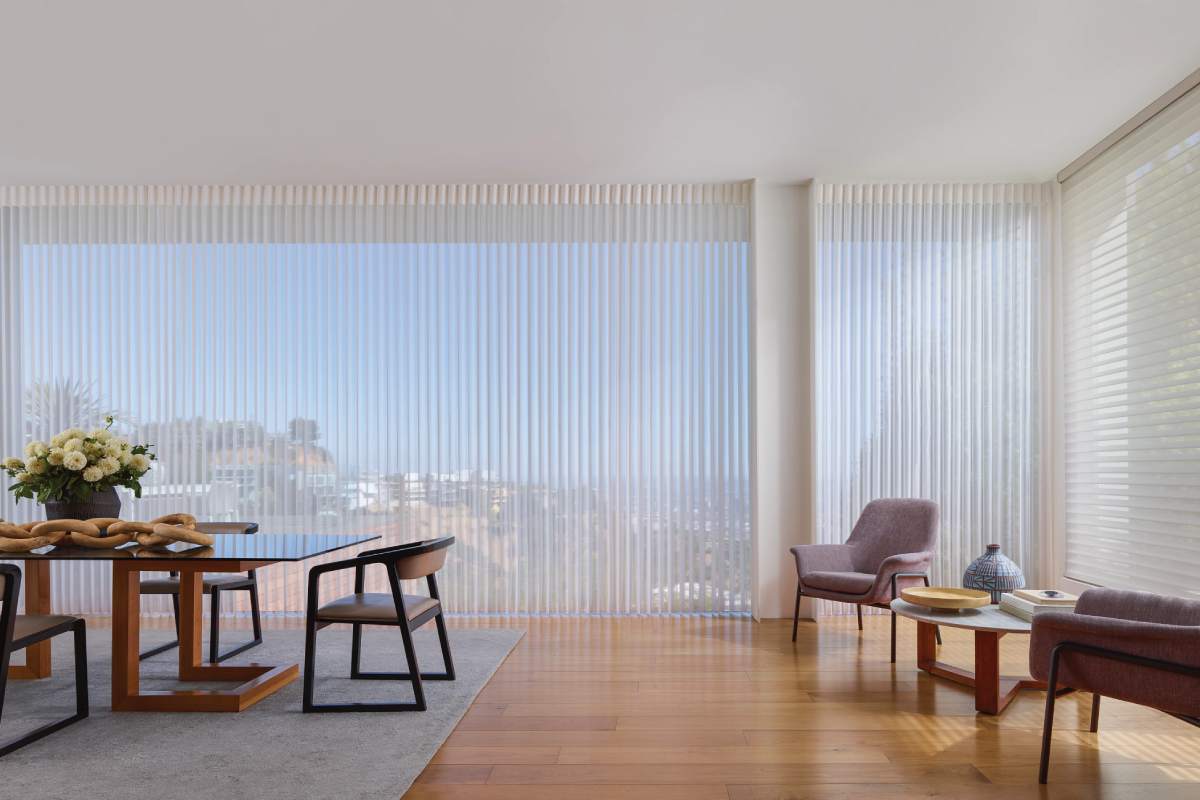 Contact Us
Starting with just one store in Marathon, FL, Royal Furniture and Design has been locally owned and family operated since 1984 and now serves the larger community from Key West to Key Largo.
Key West                                                Marathon                                              Key Largo
3326 N Roosevelt Blvd                      6001 Overseas Hwy                            98950 Overseas Hwy
Key West, FL 33040                           Marathon, FL 33050                          Key Largo, FL 33037
Phone: (305) 295-6400                    Phone: (305) 743-4397                       Phone: (305) 451-5700
Store hours of operation are Mon-Sat: 9am – 5pm, Sun: Closed for all locations.
We offer exclusive furniture selections from trusted brands, complete home design, and even remodeling services. Our experienced sales consultants can help you put together a plan to dress your windows and doors with both style and function in mind. We come to you, so contact us today to set up a free consultation. Or, call or visit one of our three convenient locations in Key West, Marathon, or Key Largo.
"If you are looking for good quality furnishings and great customer service without leaving the Keys stop by any of the Royal Furniture locations. They go the extra mile to ensure you are satisfied with your furniture buying experience."
Jack L, Royal Furniture Customer
"Great prices and unbelievable customer service! An all around great buying experience."
Stephen P, Royal Furniture Customer
"Finally, an expanded store, variety and quality choices without the drive to Miami. Great service from knowledgeable Royal Furniture associates."
Amy G, Royal Furniture Customer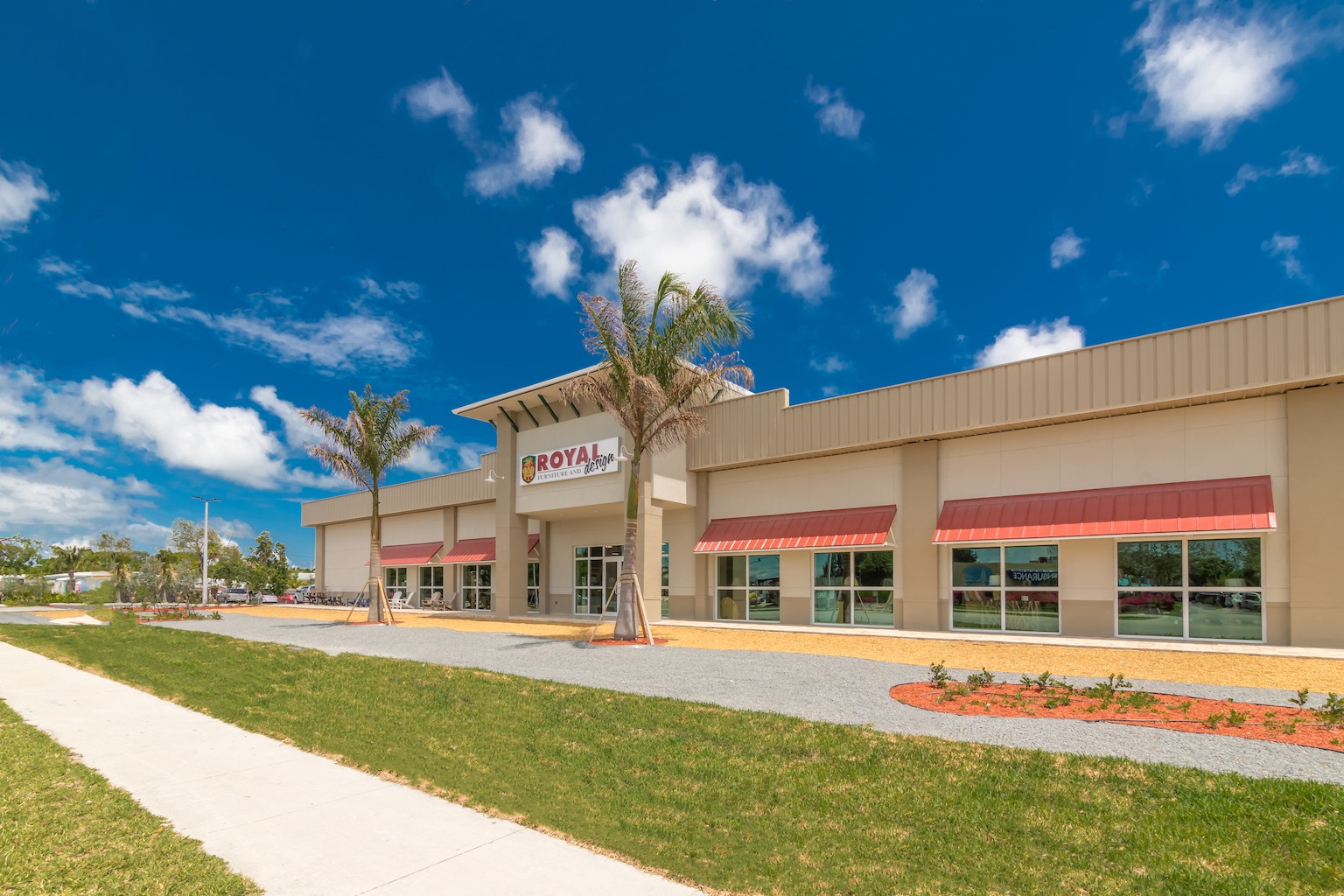 Owned & Operated
Locally
We started with one small store in Marathon, and over the past thirty years, we have expanded to a furniture and complete home design and remodeling company.
Learn More