Kitchen & Bath Design & Remodel.
Royal Furniture and Design offers state-of-the-art kitchen & bathroom design and build services. Update your kitchen today and love your beautiful new cabinetry, countertops, backsplash, flooring, appliances. We do it all, from design to install.
You spend a lot of time in your kitchen and bathroom, so these spaces should be comfortable and functional. If you wish either of these spaces were different, it's time to consider a kitchen or bath remodel. Royal Furniture and Design offers state-of-the-art kitchen and bath design and build services. We do everything from idea generation to installation, and we're ready to get started in your home.
Kitchen Remodeling Ideas
Renovating your kitchen is one of the easiest ways to make a more attractive, functional space and increase your home's overall value. Whether you want a minor cosmetic remodeling or a complete renovation, there are considerations and benefits to keep in mind.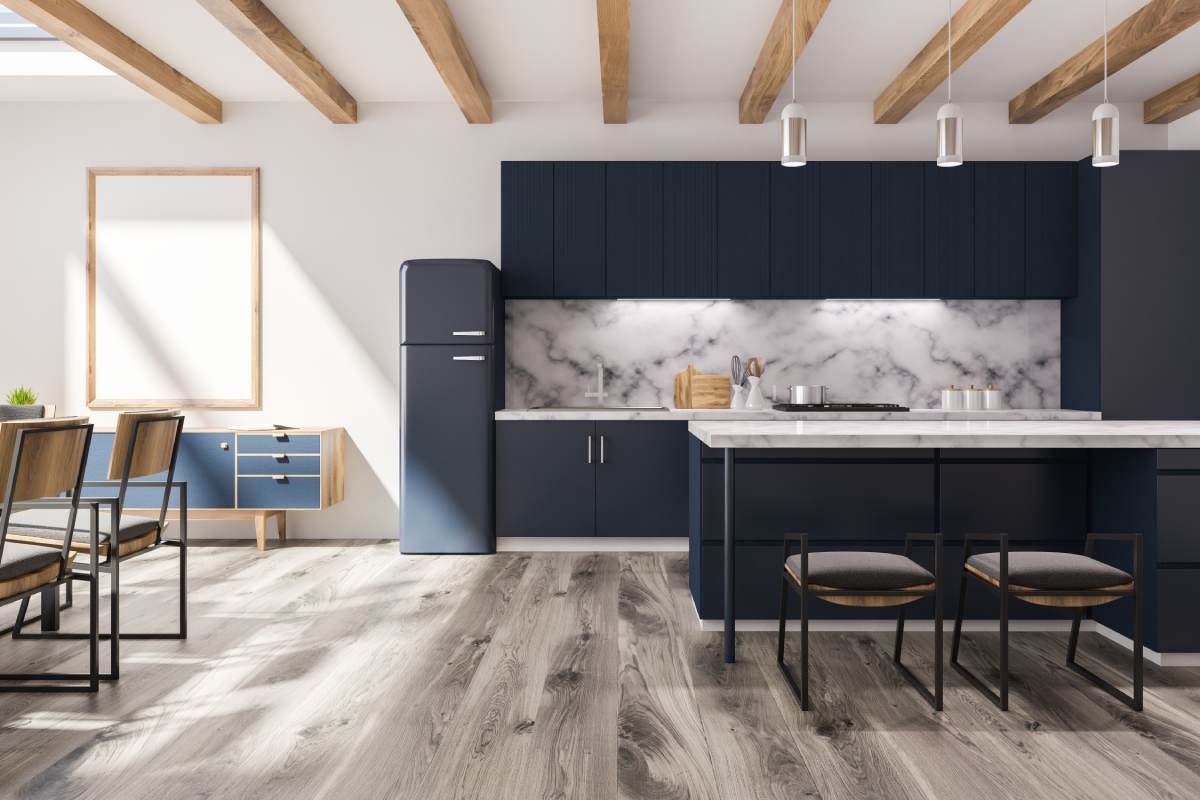 Kitchen Renovation Considerations
The first step of a successful kitchen remodeling is to list your wants and needs. Do you have enough counter space? Is the current lighting sufficient for your needs? Great ambient and task lighting are both essential to a quality kitchen.
The "work triangle" has been a kitchen concept for nearly a century and is still applicable in modern kitchens. The triangle components, the sink, stove, and refrigerator, should all be easily accessible from each other.
If you'll be replacing major appliances, ensure there is ample clearance for your new refrigerator's doors and that you can easily access them from the stove. Regarding stoves, yours should have a minimum of 15" counter space on either side for the most functionality.
Benefits of Kitchen Remodeling
Upgrading your kitchen can give you more functionality, storage, and energy efficiency if you purchase new appliances. Your kitchen may also be safer if you replace appliances that are many years old. If you love to cook gourmet meals and have a cramped kitchen with little prep area, you'll love what a remodeled kitchen can do for you. For homeowners wanting to increase the value of their kitchen and home as much as possible, consider the following:
Refacing cabinets
Updating countertops and backsplash
Purchasing new appliances with the latest technology
Adding an island
Remodeling Bathrooms
Bathrooms, especially primary baths, are second only to kitchens when it comes to a solid ROI following a remodel. Even if you have no plans to sell, an updated bathroom will increase your home's value, giving you more equity. Appraisal value aside, there are other great reasons to work with a bathroom contractor in Key West.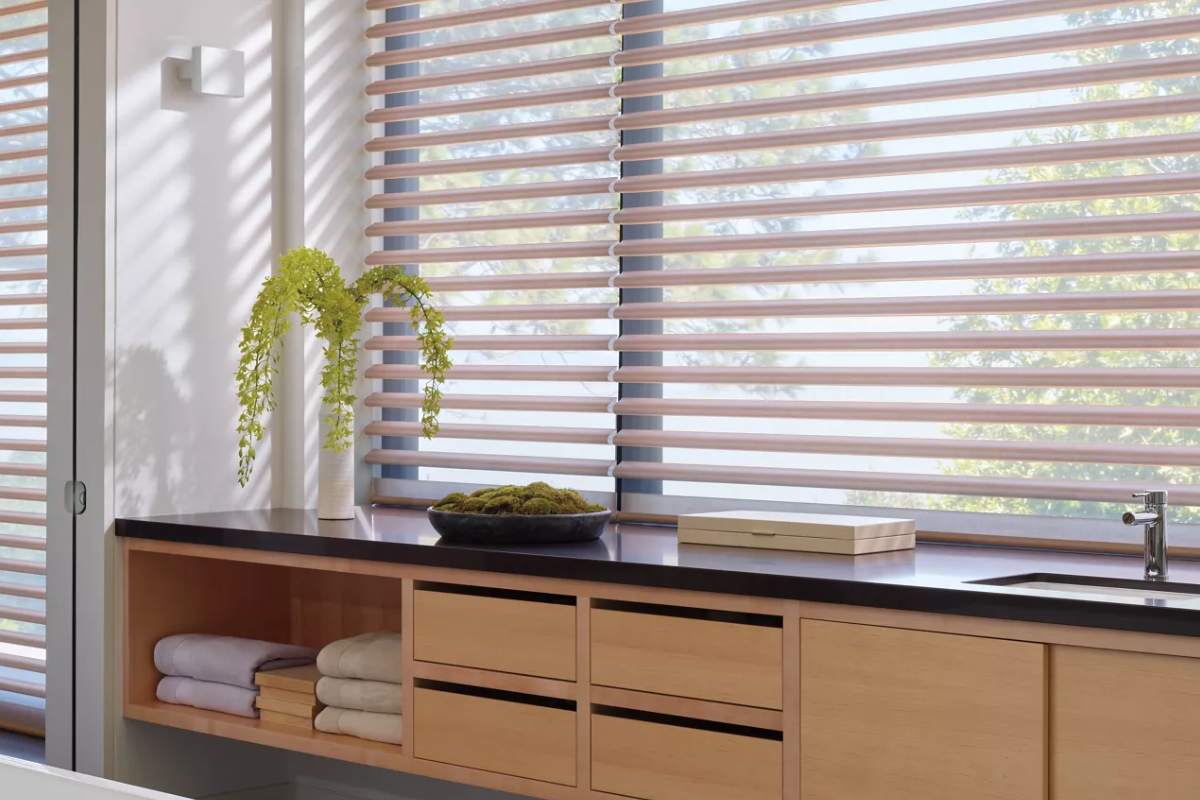 Safety First
Plumbing is not made to last forever. If your bathroom is more than a couple decades old, it may have hidden leaks and other moisture buildups. When left to its own devices, this moisture can rot wood floors or loosen floor tiles, cause paint or plaster to crack and peel, and lead to mold growth. Remodeling a bathroom also allows you to add grab bars near the toilet and shower and install a walk-in shower with seating, allowing you to age in your home for longer.
Making the Most of the Bathroom
Perhaps your bathroom isn't terribly old and has no visible damage, but it leaves something to desire regarding layout or storage needs. A bathroom contractor can help you design a space with your preferred amenities. Another perk of upgrading your bathroom appliances and fixtures is less water usage. New toilets, showerheads, and faucets use less water than their predecessors, which is good for your bank account and the environment. Replacing existing pipes with ones larger in diameter will also improve water drainage and reduce clogs.
Useful Features
Just because something isn't necessary doesn't mean it's not a fabulous addition.
Double sinks: Even the happiest couples need space while getting ready for work or bed. Double sinks make this a reality.
Touchless faucets: This helps prevent germs from spreading, and what's not to love about that?
Separate water closet: Certain things are best kept private, and a separate water closet allows you to use the toilet without sharing space with someone else in the bathroom.
In-floor radiant heat: What's worse than stepping out of a hot shower and onto a cold floor? We may live in the Sunshine State, but that doesn't mean our tile floors don't get uncomfortably cool.
Explore Kitchen & Baths Remodeling in Key West, FL
Royal Furniture and Design has been building a reputation for exceptional products and service since 1984. We're proud of our community and love to give back whenever possible. Give us a call to discuss your kitchen or bathroom remodeling needs. You can also rely on us for top-quality flooring, furniture, and window treatments, and we're happy to offer no-cost, no-obligation consultations.
We have three convenient locations in Key West, Marathon, and Key Largo, FL, and serve the surrounding areas of Key West, Stock Island, Big Coppitt Key, Sugarloaf, Cudjoe Key, Summerland Key, Little Torch Key, Big Pine Key, Marathon, Key Colony Beach, Duck Key, Layton, Long Key, Islamorada, Tavernier, Key Largo, Ocean Reef, Homestead, and South Florida to Palm Beach.
"If you are looking for good quality furnishings and great customer service without leaving the Keys stop by any of the Royal Furniture locations. They go the extra mile to ensure you are satisfied with your furniture buying experience."
Jack L, Royal Furniture Customer
"Great prices and unbelievable customer service! An all around great buying experience."
Stephen P, Royal Furniture Customer
"Finally, an expanded store, variety and quality choices without the drive to Miami. Great service from knowledgeable Royal Furniture associates."
Amy G, Royal Furniture Customer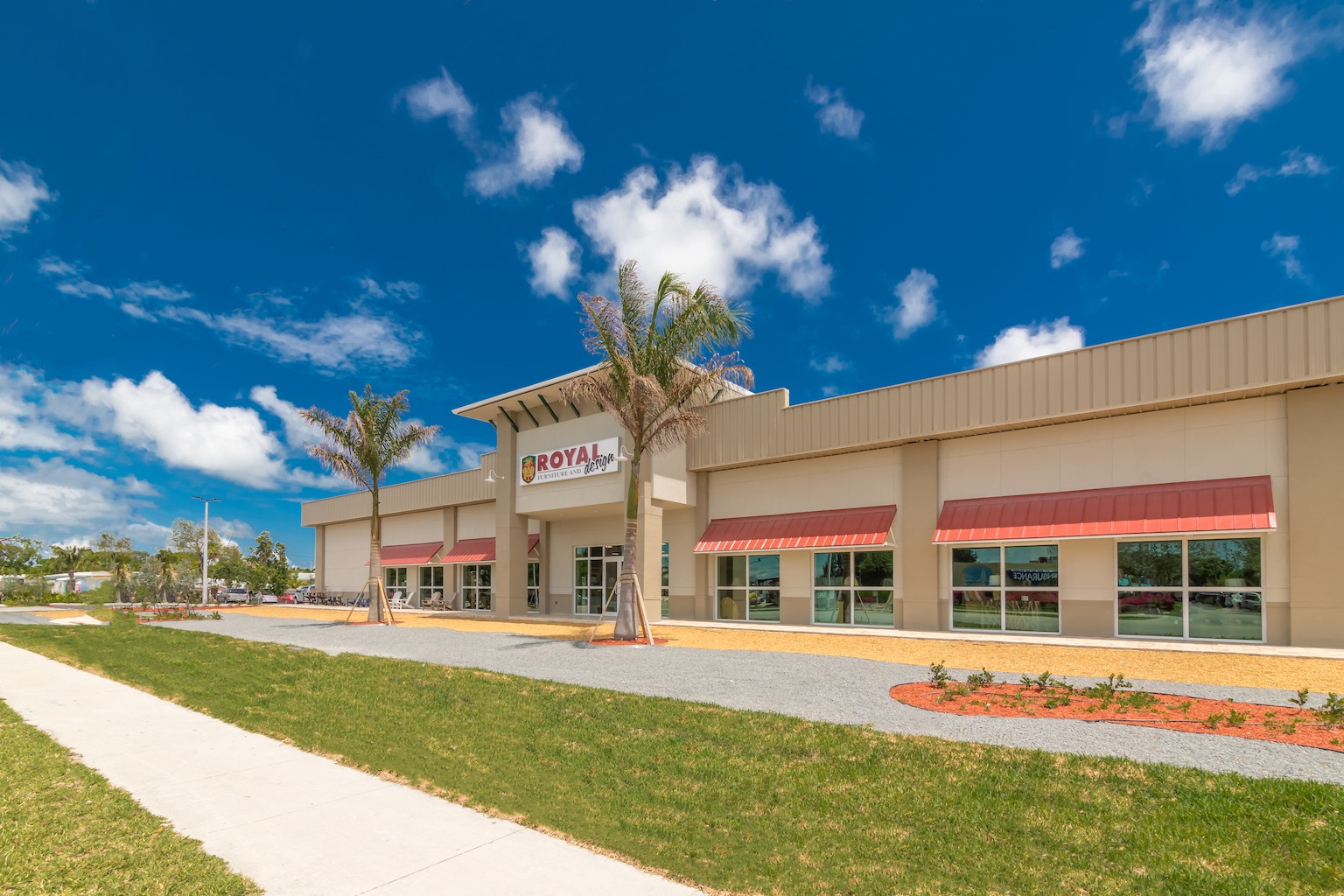 Owned & Operated
Locally
We started with one small store in Marathon, and over the past thirty years, we have expanded to a furniture and complete home design and remodeling company.
Learn More