Patio Furniture
As homeowners in the Florida Keys, we value our outdoor spaces as places to gather and spend time with our friends and family. Whether you are relaxing on your deck or patio or soaking up the summer sun, you deserve beautiful, comfortable patio furniture that leads to hours of outdoor relaxation and conversation.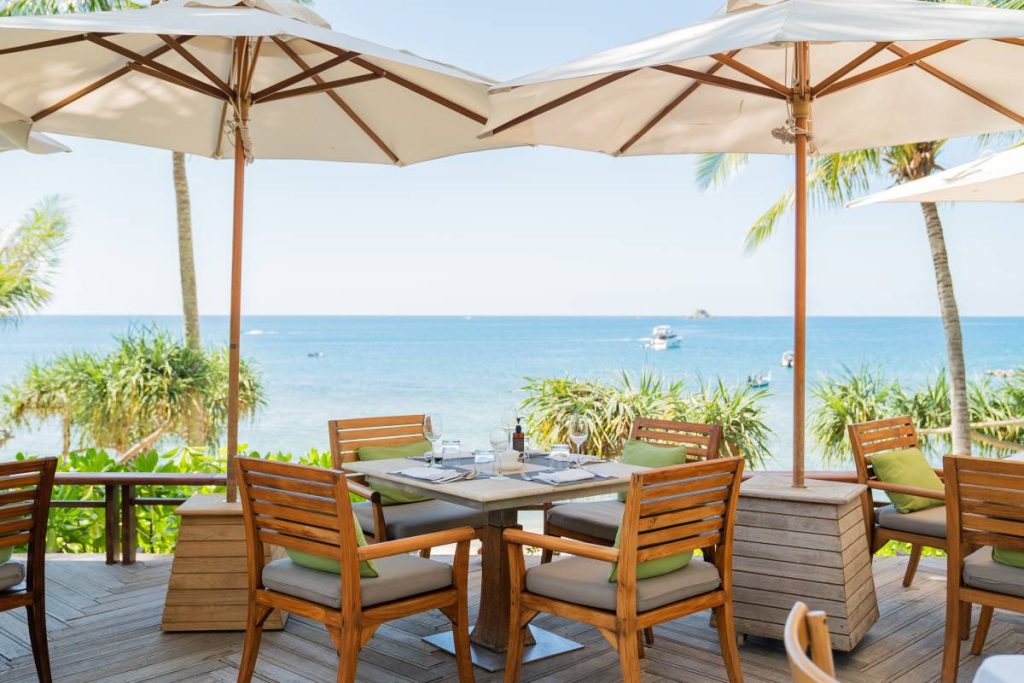 That's where our team at Royal Furniture and Design can help you. We offer three showroom locations in Key West, Marathon, and Key Largo, Florida. Family-owned and locally operated, we've served the Florida Keys since 1984. We carry a wide range of outdoor furniture so you can find the patio furniture perfect for your next get-together—but absolutely suited for use every day. We carry outdoor furniture options from top brands such as:
Bassett
Tommy Bahama Outdoor
Pelican Reef
Capris Furniture
Breezesta
and more
Especially in the Florida Keys, indoor/outdoor spaces like your sunroom or patio work as an extra room and are an easy and effective way to extend the square footage of your home. Patio furniture offers the perfect balance of comfort and style. Finding the right pieces make it a joy to be outside, creating lasting memories. Whether you need an outdoor sofa, a patio chair, or a patio table, we have what you need to turn your patio into the outdoor escape of your dreams.
Outdoor Furniture Sets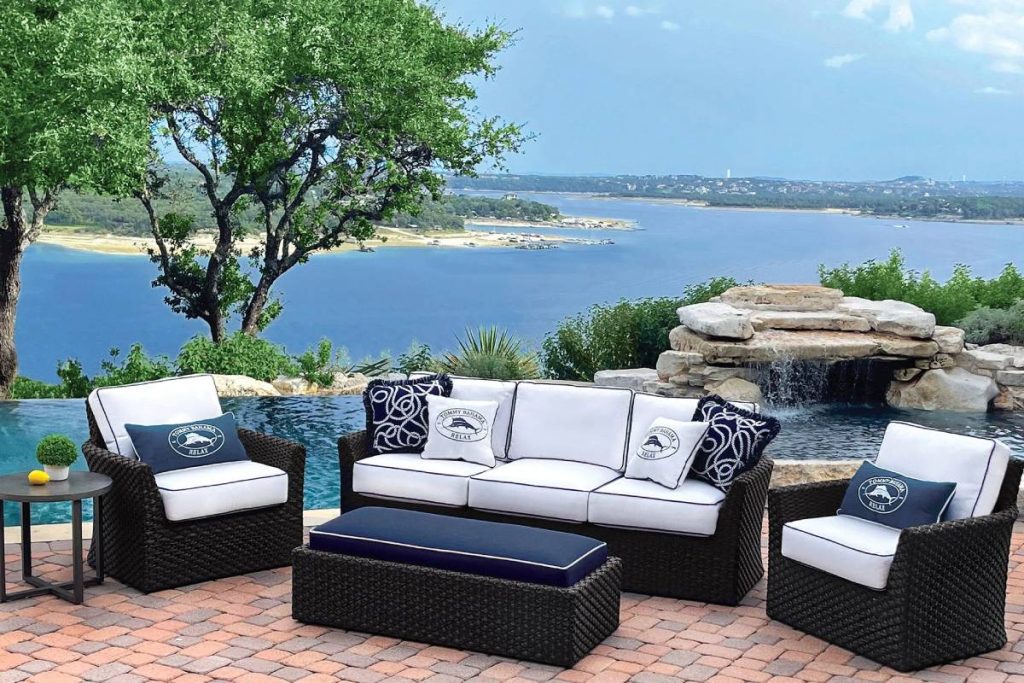 If you want to easily create a complementary set of matching furniture, consider choosing from our selection of outdoor furniture sets from leading brands. They're stylish and already put together for that designer look, which will save you time and energy. These include a selection of furnishings like outdoor seating, patio tables, outdoor ottomans, and accessories. With some outdoor furniture sets, you can even select which pieces you want.
Browse our entire selection of furnishings and mix and match pieces from our entire collection to create a look you love. With furniture made from different materials, like wicker, metal, and rattan, we offer a style option for every space with our patio furniture offerings.
Outdoor Dining Sets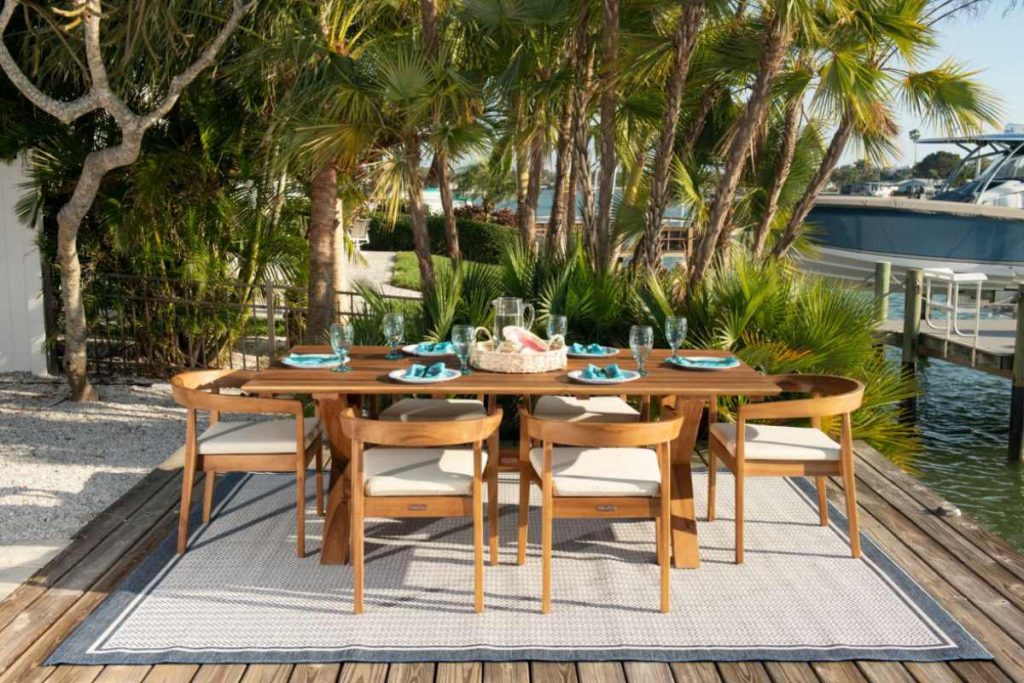 Set the stage for an epic meal or as a place for folks to gather with the perfect outdoor dining set. Dining sets are made from various materials, including treated wood, wicker, aluminum, rattan, or stone tables with matching chairs or benches. To determine what would fit your needs, consider:
How much seating you may need, with options for overflow.
The table height in correlation to the chair height
The style of chairs or benches
Whether or not the chairs have cushions
The table and chair colors and fabrics colors
Outdoor Sofas & Sectionals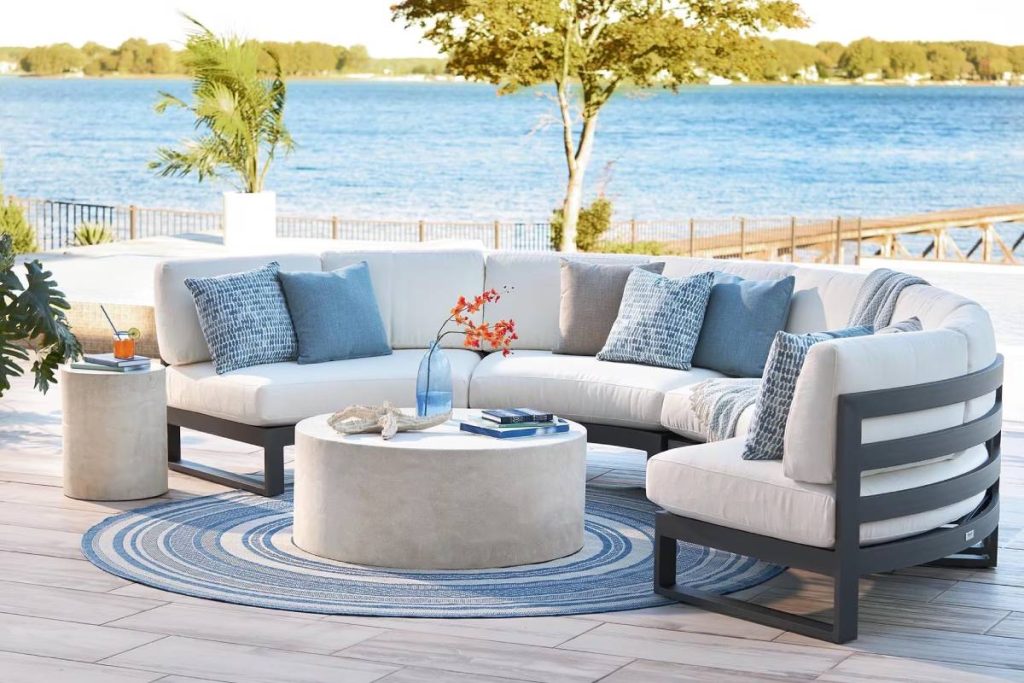 Your outdoor sofa and sectionals can easily become the center of your patio. You'll lounge on them while reading a book, chatting with friends, or taking a quick cat nap. They can also act as a divider between the different areas on your patio. For instance, you can use a sectional to separate a dining area and a seating area, which gives the impression of a separate room, particularly when paired with an accessory like a coffee table or a firepit.
At Royal Furniture and Design, you can look through the outdoor sofas and sectionals for the colors, styles, materials, sizes, and shapes you want, to make your outdoor space right for you.
Patio Chairs & Lounge Chairs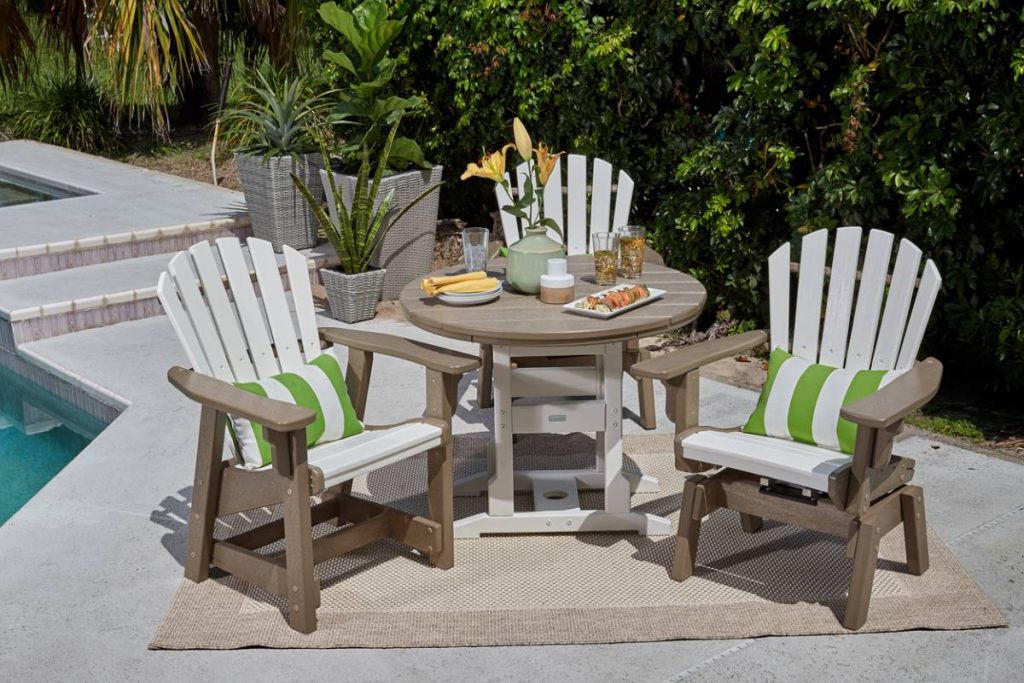 If there's one thing your patio needs, it's deck-side seating! Comfortable patio chairs and lounge chairs can help define your aesthetic. Whether you want something sleek, deep-seated, or heavily cushioned, you can find the perfect pieces at Royal Furniture Design. We have a range of colors, styes, and sizes available.
Patio Tables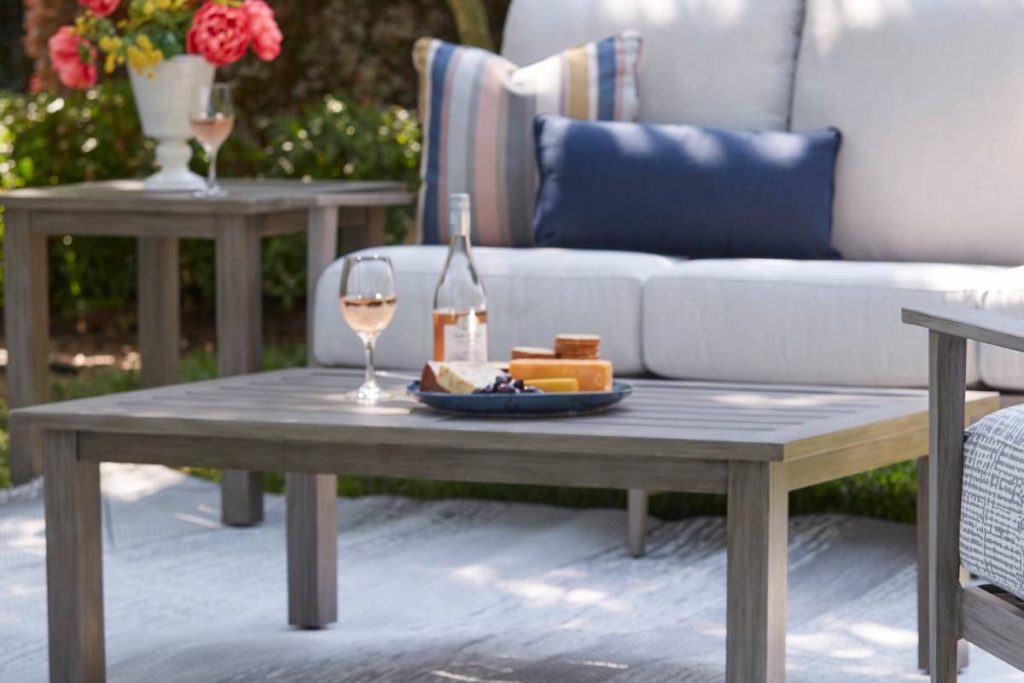 Patio tables, such as coffee tables and end tables, are available in all kinds of materials, including wicker, rattan, and stone. They look wonderful alongside outdoor sectional or outdoor sofas. They
Provide place to set down a drink or a book.
Add a decorative element.
Allow children to do homework in comfort.
Can hold plants, vases, and other décor.
Make your outdoor space look more complete.
Select Your Ideal Patio Furniture Today
Creating your perfect outdoor space requires having the right patio furniture. Lounge in your favorite patio chair, share a meal at the outdoor dining table, or chat with friends on the outdoor sofa. If you're ready for a patio that combines comfort with style, visit Royal Furniture and Design. Our knowledgeable staff can help you find the pieces that perfectly match your aesthetic.
When you're ready, visit any of our showroom locations in Key West, Marathon, or Key Largo, Florida. You can also fill out our online form to schedule your consultation or call to make an appointment or ask us any questions.
We've served the Florida Keys since 1984, and we continue to focus on providing quality products and amazing service, which includes everything you need to create your dream home, from flooring to furniture. We also offer interior design services, so we can help you arrange and style your home to make it shine.
We serve the area surrounding Key West, from Stock Island, Big Coppitt Key, Sugarloaf, Cudjoe Key, Summerland Key, Little Torch Key, Big Pine Key, Marathon, Key Colony Beach, Duck Key, Layton, Long Key, Islamorada, Tavernier, Key Largo, Ocean Reef, Homestead, and South Florida to Palm Beach. Contact us today!
"If you are looking for good quality furnishings and great customer service without leaving the Keys stop by any of the Royal Furniture locations. They go the extra mile to ensure you are satisfied with your furniture buying experience."
Jack L, Royal Furniture Customer
"Great prices and unbelievable customer service! An all around great buying experience."
Stephen P, Royal Furniture Customer
"Finally, an expanded store, variety and quality choices without the drive to Miami. Great service from knowledgeable Royal Furniture associates."
Amy G, Royal Furniture Customer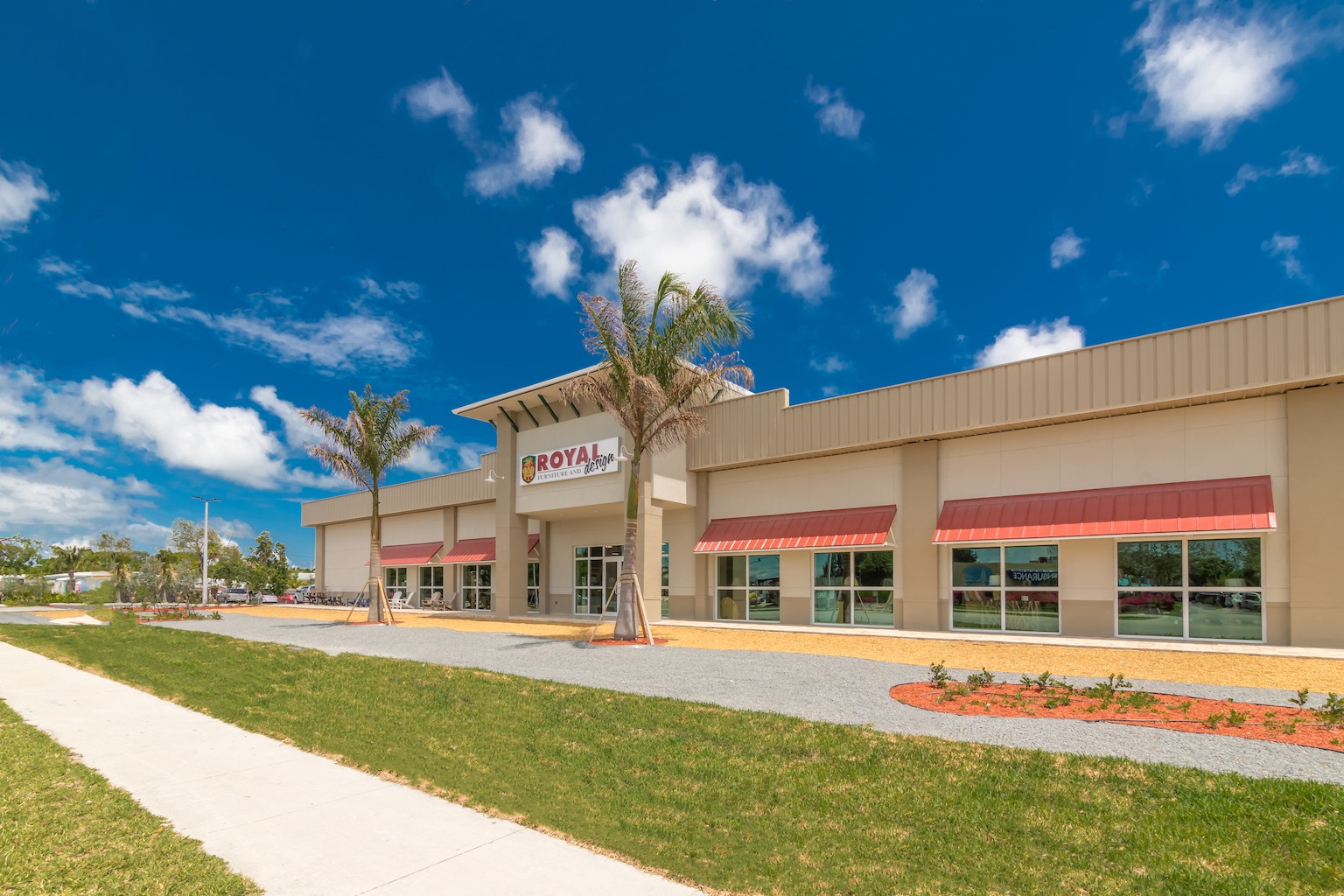 Owned & Operated
Locally
We started with one small store in Marathon, and over the past thirty years, we have expanded to a furniture and complete home design and remodeling company.
Learn More